IPL & its heart-stopping Super Overs
Published 04/29/2017, 2:32 PM EDT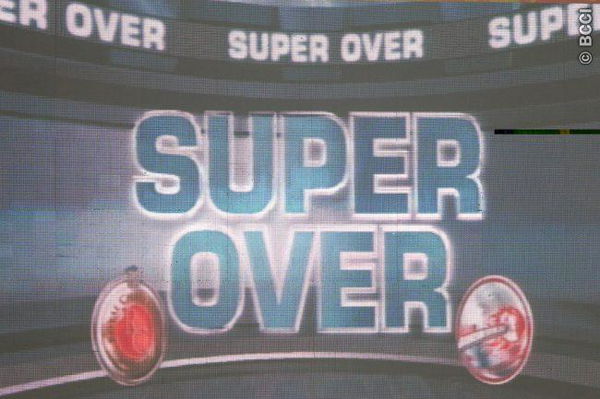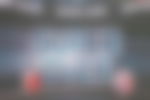 ADVERTISEMENT
Article continues below this ad
Twenty-twenty, the shortest form of Cricket these days are forging ahead with an uproar among masses. Subsequently that intensity led to the emanation of t20 stunner, Indian Premiere League (IPL). Worldwide this venture has accumulated load of applauds from spectators. IPL with its ascendance gleamed the game of Cricket in such a manner that involvement of crowd has been the crux of this spectacle. This format of game is so intriguing and eye catching at the same time that people cant even afford to skip a single delivery of this game. Here the game changing probability seems to be at the back of your hand as each second is substantial. Teams always circumspectly remain on their fighting edge as oftentimes the conclusive instances crop up to be a tie at the cusp of this 20 overs. In such instances, crowd encounter the ardor of super over as one of the major eye popping features of IPL which is only contained with 6 deliveries and 2 wickets for each team to give their best shot.
IPL 2009: Kolkata Knight Riders vs Rajasthan Royals at Cape Town
ADVERTISEMENT
Article continues below this ad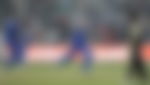 This t20 fray had been one of the classics of all time as we had seen the first Super Over of IPL. The game between Shane Warner's led side Rajasthan Royal and Sourav Ganguly led side Kolkata Knight Riders would always be evoked for Yusuf Pathan's onslaught with Bat, Kamran Khan being on its own realm and Dada's heartbreaking defeat.
Batting first RR put a total of 150 with the mighty hands of Yusuf Pathan (42 from 21 balls). In reciprocal to that, KKR failed to kickoff a good start as they were on a hunt of their imperative momentum after the dismissal of 5 major batsmen at the score of 94 in 14th overs. At last Sourav Ganguly held the string of KKR through his captains knock. Kamran Khan in the last over showed his potential of bowling in death overs by conceding only 6 runs along with the uprootal of KKR's last ray of hope Dada. Since Dada failed to take 2 runs off 1 ball, the emergence of super over had seen on its way.
In Super Over, early dismissal of Brendon McCullum somewhere pressurized Chris Gayle, hence KKR winded up their Super Over with 3 Fours from Gayle with a total of 15 runs which seemed to be commendable keeping Ajanta Mendis's presence in the squad but that too had been washed away by Pathan and sealed the maiden Super Over victory for RR.
IPL 2010: Chennai Super Kings vs Kings XI Punjab at Chennai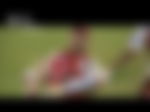 Initially CSK were heading towards their comfortable triumph over KXIP. 2 deadly bowlers Juan Theron and hara-kiri of KXIP snatched away the victory from CSK's mouth. Having 33 runs to score from 37 balls with seven wickets in hand doesnt really give you an apprehension of your upcoming turmoil as it is the game of total uncertainty. While CSK in need of 13 runs in 12 balls, Theron cropped up with an unforeseen spell of 3 runs with a wicket. Lastly on the hunt of 10 runs CSK only managed to score 9 runs in board hence way for the second Super Over had been crafted.
CSK in their super over set up a target of 10 runs for KXIP. In reciprocal to that Mahela Jayawardene sailed the first ball for a six to Muttiah Muralitharan and later on got dismissed. Following Mahela, Yuvraj Singh coming to the crease missed out the first one. Subsequently without buying any further time keeping his nerves intact went for a reverse sweep which resulted in their maiden victorious four in the competition.
IPL 2013: Sunrisers Hyderabad vs Royal Challengers Bangalore at Hyderabad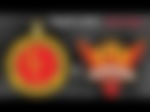 RCB with 130 in the presence of Virat Kohli and Moises Henriques ensured a tough task for SRH to reach this benchmark total. On the other side SRH despite struggling initially managed to touch the total of 130 with the help of Vinay Kumar for conceding 9 runs in his last overs whereas conceding 10 would consummate the clash. But Vinay's spell subsequent to that in super over was not that per as he finished his spell with 20 runs on board.
In the run chase, Chris Gayle and Virat Kohli for RCB only managed to clobber the experienced lad Dale Steyn for 15 runs. Hence with experienced hand, SRH nabbed 2 crucial points in their bag.
IPL 2013: Royal Challengers Bangalore vs Delhi Daredevils at Bangalore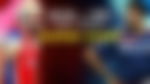 The start of 15 overs was so crucial as at that point of time RCB with Virat Kohli and ABD was just 35 runs behind to get out of this game being victorious. But the span of next 17 balls inscribed their destiny in that game with the loss of five wickets along with positioning themselves in a circumstances where they were in need of 12 runs from their last over.
It was Ravi Rampaul who secured massive 11 runs in Irfan Pathan's last over and led this game to the tie breaker, Super Over. In super over with ABD's heroic transformation to beast which helped them put a target of 15 runs whereas DD only manged to score 11 with the dismissal of David Warner.
IPL 2014: Kolkata Knight Riders vs Rajasthan Royals at Abu Dhabi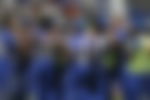 In their second time brawl with each other in IPL history in a super over which was one of the most exciting tie breaker in cricketing history as well, Ajinkya Rahane with his solid hand work led them to 152 and at counter KKR's savior Shakib Ul Hassan with his inspired knock helped them stay in the game. In last over while KKR was on the hunt of 12 runs, Shakib only managed to ensure 11 against Richardson's excellent bowling spell.
ADVERTISEMENT
Article continues below this ad
In the Super Over KKR put 11 on board for RR and Narine with his magic spell conceded 8 from the first five but in the final ball RR's hope Steve Smith knowing the fact that they were possessing more boundary count as compare to KKR pushed the ball to extra cover and took two runs which led this sides featured in a tie in Super Over. RR was declared victorious according to the boundary count.
IPL 2015: Rajasthan Royals vs Kings XI Punjab in Ahmedabad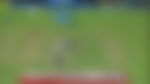 This match was special in perspective of KXIP as from the beginning itself RR was supposed to be favorites but Virendra Sehwag led side KXIP didnt lose their will power to stand strong in this game. RR's savior Rahane with his power packed performance put up a strong total of 191 for Punjab. Other side Punjab had their early major setbacks Sehwag, Murali Vijay and powerhouse Glenn Maxwell with only 59 on the board.
ADVERTISEMENT
Article continues below this ad
Shaun Marsh and David Miller, this duo was the only hope for concluding the uphill task for KXIP and they did it wonderfully. At the end 14 runs were needed from last over, later it came down to 5 off 1 and then Akshar Patel's life savior boundary ensured the game drifted to Super Over.
Got earlier blow with Miller's dismissal while Marsh banked on his sublimed form led the score to reach 15 in the over. Chasing 16, RR skipper Shane Watson was left with nothing as taken by Australian pacer Johnson in his first ball. Later with  10 runs to gt from 4 balls James Faulkner was brilliantly ran out by Punjab wicket keeper Wriddhiman Saha and that was what caused them come out as victorious.