Has The Iron-Clad Dictatorship Become The Norm Of Indian Cricket
Published 07/22/2017, 8:18 AM EDT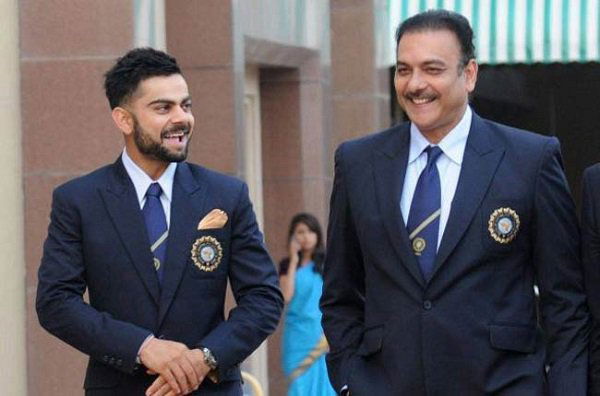 ---
---
Indian team might have been experiencing a tremor these days but the back of our eyes, when exactly that turbulence got into the Indian Cricket's nerves in the form of dictatorship, very few, could comprehend. A national cricket team which has witnessed loads of ups and downs through out its dilated expedition in the world of cricket is now approaching a shocking turnover and that too against the apex house, BCCI (Board Of Control For Cricket In India). The issue of head coach selection already created an impasse over the world following Kumble's acrimonious exit from its head coach position. In the latter part when CAC (Cricket Advisory Committee) comprising Sourav Ganguly, Sachin Tendulkar, and VVS Laxman appointed by BCCI went ahead with their final decision which bestowed this high paying responsibility to none other than Ravi Shastri, the entire scenario took an evil turn.
ADVERTISEMENT
Article continues below this ad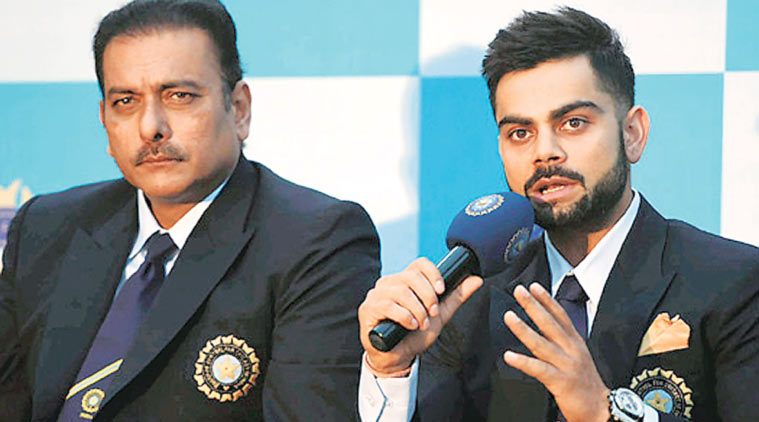 Along with Shastri, there were two other names which blazed the nation are Rahul Dravid and Zaheer Khan respectively for the positions of Batting and Bowling consultants. This was the exact move of CAC which had been contemplated in a wrong way and shattered the entire harmony inside the Indian dressing room. Following the turmoil, BCCI had gone to its extent to give their positive nod to this decision of CAC, they even put questions on CAC's reasoning behind that of their take which kind of humiliated the legendary heads of Indian cricket involved in CAC.
ADVERTISEMENT
Article continues below this ad
At last, when they confirmed Shastri's appointment, putting a halt to other two appointments of Dravid and Zaheer, the so called dictatorship of Shastri along with the skipper Virat Kohli scratched the surface. Based on the rapport with skipper, the new coach went contrary to CAC's decision of appointing Rahul Dravid as batting consultant for overseas matches and Zaheer Khan as bowling coach. Following the drama CoA (Committee of Administrator) took a hostile takeover towards the above two selections made by CAC on which Khan's appointment got dramatized considering his mammoth amount of money asked for the post while Dravid from the other end was literally pulled out from the concerns.
ADVERTISEMENT
Article continues below this ad
Getting deeper into this issue it could easily be comprehended that Shastri's appointment as head coach kind of played the role of a pivot in this above conundrum regarding the selection of supporting staff. A matter which needed to be cropped up along with the head coach's selection surfaced to this equations, got slacken from its major grip as Shastri circuitously propelled himself as a stand of barrier in front of the selection committee by pulling Bharat Arun's name into the action for the position of bowling coach in Indian cricket.
Dravid's appointment in the supporting stuff has been thought to be capable of creating some troubles in Shastri's reigning expedition as Indian head coach for the imminent future. Dravid's meticulous approach towards the game and disciplinary ways of coaching could be a matter of resurfacing the Indian cricket from the previously left position of Anil Kumble's era of coaching. The unhealthy rapport in between Kumble and skipper Kohli led the most successful journey of Kumble's reigning expedition to be looked at with negativity and the same thing appeared to be approaching Indian dug out in the form of Dravid's arrival in the supporting staff and this is what both the major heads of Indian cricket Shastri and Kohli opposed to resonate with. Hence envisioning the same Shastri Kohli duo comes up with this decision to pressurize the board to put a hold on his selection and guess what the whole decision fell on to their favor which put a mantle over Dravid's name from the cohort of potential applicants for the respective post.
ADVERTISEMENT
Article continues below this ad
On the other end, Zaheer Khan also seemed challenging for the new duo hence having Khan in the dug out would definitely throw a challenge towards Shastri's minimal role play in the team. Not only that but Khan's presence in the team would further diminish Shatri's ruling expedition along with Kohli's support. Hence both of them preferred Bharat Arun for Khan's replacement as Arun's presence would never haunt them in their dug out role playing. Great move! indeed.
The legendary figures like Dravid and Khan would have been the best choice for Indian cricket considering the future challenges Indian team will be going to pass through but Shastri and Kohli chewing their personal matters into the equation embraced this adamant drive with the requisite flame to blaze out the nation. This so called dictatorship would definitely not the progression we all are looking for our national team to take up, instead, a strong dug out with loads of legendary supporting staffs could be the option we all were eyeing for. CAC's selection so far appeared perfectly falling into the recent exigency of Indian cricket which somehow dodged by these two major heads Shastri and Kohli for their own beneficial concerns. Worldwide this emerging dictatorship inside Indian dug out has already been expanding its wings over the others hence pondering on the after effect of such political tangle, positive outcome barely heave into our nation's sight.