Is Antonio Conte the man for Chelsea?
Published 04/20/2016, 1:02 AM EDT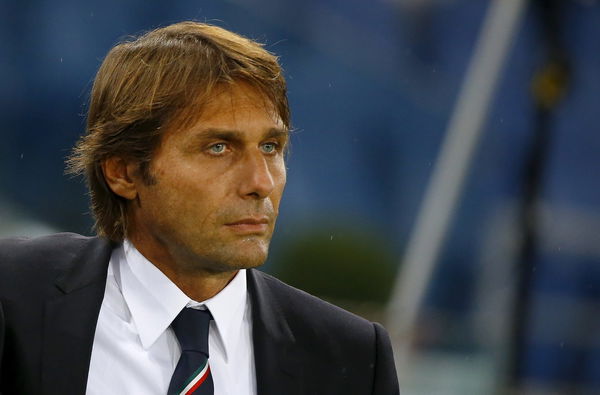 ---
---
Maybe it's something about the vibes of a certain blue corner of London that causes cool Italians to call it a second home. Gianfranco Zola and Robert Di Matteo began that continental bloodline in the 1990s and since then, a string of players and managers have continued it.
ADVERTISEMENT
Article continues below this ad
Antonio Conte is the latest name in that lineage, and the former Juventus boss does not, at first, appear vastly different from several managerial appointments made in the past by Chelsea – a successful, high profile manager who won his stripes in a foreign league and whose personality and vision Chelsea found attractive enough to make their own.
Conte's smart suits and soft flowing hair present a misleadingly smooth picture. He is intense – focused, driven and not afraid of stepping on important toes. Conte's competitive spirit should infuse a determination and ruthlessness in the squad to get back to the top.
ADVERTISEMENT
Article continues below this ad
Not just on a collective level either. Conte's demand of total focus and commitment might look like he is asking for a long-term relationship with his new beloved from the off, but for a set of players whose struggle under Jose Mourinho at times seemed more of confidence than ability, it is necessary to play tough for the sake of stability and continuity.
And he's going to need as much as he can muster. Outgoing manager Guus Hiddink has pointed out what is likely to be the Italian's main challenge – not seen by previous incumbents in the Roman Abramovich era. With John Terry possibly departing at the end of his contract in the summer, and with Petr Cech and Frank Lampard long gone, Conte faces the task of lifting Chelsea back into the top four without an established, experienced spine. Carlo Ancelotti, the last manager to follow Guus Hiddink at Chelsea, won the double in 2010 with Didier Drogba at the apex of his attack; Conte, meanwhile, wakes up in the morning to see countless headlines about the future of his main striker Diego Costa.
The unsettled squad is a challenge, no doubt. In addition to Costa, there is speculation about the fate of fellow forwards Alexandre Pato, Radamel Falcao and Loïc Remy, about the goalkeepers Thibault Courtois and Asmir Begovic and of course, the captain John Terry.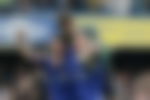 Needless to say, it's a headache that Conte could do without. How many of these players will actually leave is another question, but it might actually prove to be a good thing. A grossly over-inflated squad could do with a bit of spring cleaning, and Conte's summer transfer business carries a lot of symbolic as well as sporting importance. It gives Chelsea a chance to make a clean break and start afresh. And with all his influential disciples gone, the spectre of Jose Mourinho that has dogged Chelsea's footsteps can finally be buried and the club can look ahead to the future with optimism.
In that sense, Conte's arrival represents a crossroads in Chelsea's history. A moment where Chelsea can either forget their demons and begin a completely new chapter. Or one where Conte will follow exactly the same path as the rest – sacked after eighteen months and a political struggle, with the squad underperforming at home and in Europe. Rinse and repeat.
Only for the first time under Abramovich, Chelsea will not be participating in European football of any kind next season. How much this will affect their pulling power in the eyes of potential recruits is unclear – for it may be offset by the Conte factor. Not surprisingly, names linked with Chelsea have some connection to their new boss and/or his home country. With the possibility that only Diego Costa of the senior forwards will survive the summer (if  even that), the strikers Edinson Cavani, Gonzalo Higuain and even Romelu Lukaku are being touted as possible additions.
There is supposedly positive news regarding the club's pursuit of Roma midfielder Radja Nainggolan. Determined, blustery and abrasive, Nainggolan and Costa could be important to Conte's Chelsea for reasons of style and identity: they are the personification of Conte's managerial approach on the pitch.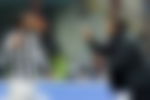 While at Siena and Bari, Conte turned heads with an audacious 4-2-4 formation, but the availability of one Andrea Pirlo at Juventus led to a tactical reshuffling. Conte employed a formation that the Premier League is actually quite familiar with – albeit one it has not seen on a regular basis for twenty years: three at the back.
There have been a smattering of semi-successful, but ultimately temporary, revivals of the back three in recent years: Brendan Rodgers experimented with the tactic in his latter two years at Liverpool, while Leicester City's dramatic escape from relegation last season began with a switch to the same. However, Juventus' case was slightly different.
The Old Lady's formation was defined not by its three defenders but rather by its three midfielders. Conte placed Pirlo at the base of the midfield, instructing him with positional responsibility and dictating the play, while Arturo Vidal, Claudio Marchisio and Paul Pogba took turns doing the dirty work to offset Pirlo's lack of movement.
Journalist Michael Cox was of a similar view on Twitter, believing that Conte's selection of a back three was merely a by-product of the availability of three high quality central defenders – and not an indication of Conte's preference for the tactic.
ADVERTISEMENT
Article continues below this ad
A cursory look at Chelsea's squad suggests that 3-5-2/3-4-3/3-4-1-2 is a formation they can be arranged in, but one which will require certain players to be recruited specifically for that purpose. Furthermore, it leaves no place for players like Oscar – unless they retool their game massively.
Fortunately, should summer transfer business not go in that direction, Conte has enough pragmatism to respect the situation on hand. Expect much tactical flexibility from the tactically obsessed Italian.
Chelsea have always prefaced the presentation of a big name managerial appointment with the hope that he will be 'the one'. Not just the winner of trophies, but the builder of dynasty and shaper of a distinct identity. A footballing godfather of sorts. Chelsea's equivalent of Ferguson or Guardiola.
ADVERTISEMENT
Article continues below this ad
But whether or not Antonio Conte is the right man for club boils down to the same question Chelsea have faced over and over. If they are prepared to give Conte a fair crack of the whip, he may very well be that man. If they let him decide recruitment, it may just work. If the hierarchy interfere and saddle him with players he doesn't even want, then of course there will be clashes. And of course, Conte will take the blame and the sack.
Don't discipline the disciplinarian. Respect the line between the board, the manager and the players. And long-term success may just arrive – with Antonio Conte at the helm.