Is Elimination of Line Officials at Australian Open 2021 a Wise Move?
Published 01/05/2021, 1:09 PM CST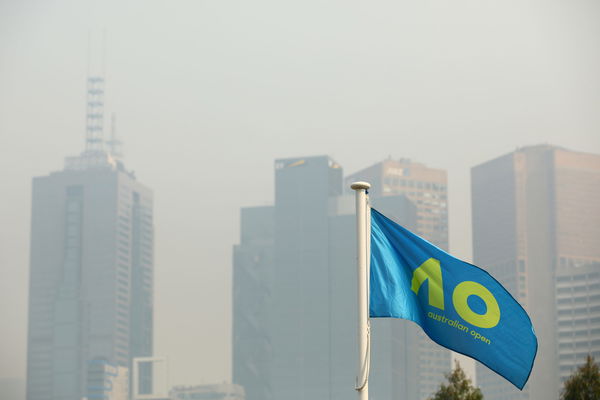 ---
---
With the advent of technology, tennis is doing its bit to integrate it into the sport as much as possible. But that is coming at an expense. The potential removal of line judges from the sport is looking likely with each passing day as hawk-eye gains prominence. Australian Open 2021 has taken this step to implement the hawk-eye as the primary judge for looking after the legal marking. But was the decision a preview of the future or it was a precaution measure because of COVID-19?
ADVERTISEMENT
Article continues below this ad
Why were line judges eliminated from Australian Open 2021?
Hawk-eye or electronic line calling will be used in the main tournament but won't be used in the qualifying event.
ADVERTISEMENT
Article continues below this ad
This decision could be a result of two factors, the first one being the COVID-19 pandemic. With the emergence of the new strain of the coronavirus, Australia has taken strong measures to control it. There is an entourage limit and players will have to quarantine for 14 days. So it is highly logical to have fewer people in the stadiums, and the removal of line judges is a way to do that.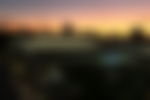 Novak Djokovic sees no reason to have line judges
The second is a transition towards technology. Over the years, hawk-eye has been getting much more accurate and fast. And thus, the call for the removal of line judges has gained momentum.
One major advocate of this has been World No.1 Novak Djokovic. The Serbian has strongly opposed the use of line judges in tournaments. His statement coincided with his line judge incident at US Open 2020 that got him disqualified, but the player has said that his statement isn't because of his disqualification.
"The technology is so advanced right now, there is absolutely no reason why you should keep line umpires on the Court. That's my opinion," Djokovic said.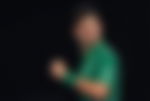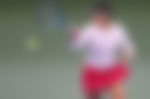 Rafael Nadal opposes the removal of line judges
But the use of hawk-eye removes the human element in tennis. And World No.2 Rafael Nadal has opposed Djokovic's idea of no line judges.
"Personally, I prefer the line umpires to what we have here… If you ask me what I would like to see in the future… Well, I believe we have room for evolution as a sport as tennis has not changed a lot in the last fifty years, compared to other sports, that is a reality, but at the same time I do not believe that this is the way to improve the "show." Nadal said.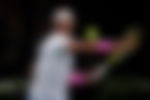 Why the removal of line judges will cause problems?
Nadal might be hitting a good point here. The sport will evolve with time, but the removal of line judges is not the way. The proper way would be to integrate both together. Like in soccer, there are referees and technology working simultaneously to reduce incorrect calls. Similarly, tennis could have both line judges and technology overseeing the legal markings.
Removal of line judges would mean a loss of livelihood for thousands of people. Many people rely on it, and it is a tough and skillful job to do. And their removal will leave them without their primary source of income.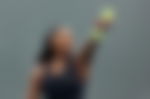 How will we get new chair umpires without having line judges?
Further, the culture of a tennis match would change with the removal of line judges. Tennis hasn't changed much in years and has had a specific way of playing. Plus, one more interesting argument is that chair umpires graduate from being line judges. So tennis would need a way to find new umpires if line judges are removed.
ADVERTISEMENT
Article continues below this ad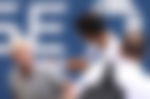 "Another way to think about it is that tennis is an industry and [automation is] a significant change. How are we going to create a new generation of umpires? I started as a line judge; how will young umpires get their chance?" ATP umpire Ali Nili said.
For now, electronic line calling has been used in US Open 2020 and ATP Finals. Australian Open 2021 is on the bandwagon too. It is supposed to be a precautionary measure, looking at COVID-19, but what might have been an uncertainty could become a habit in the future.
ADVERTISEMENT
Article continues below this ad