Is Football Getting You Down?
Published 03/08/2018, 7:26 AM EST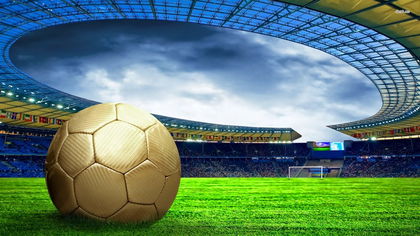 ---
---
Soccer, or football as it is also known as, depending on what part of the world you happen to be in, is the most popular sport in the world. In fact, the Brazilian super star Pele coined the phrase 'The Beautiful Game' in reference to his beloved sport. Of course, for Pele it always was the beautiful game, and he is the most celebrated exponent of the game in the history of the sport.
ADVERTISEMENT
Article continues below this ad
However, despite it being such a beautiful game and despite it also being the most followed sport of all, sometimes it will let you down. Everything has its good side and its bad side, its ups and its downs so why would the game of soccer or football be any different? Every game, even the beautiful ones can get a bit much sometimes and a distraction is often a great remedy. For some, a visit to a great online casino is often the perfect antidote to acute soccer overload, and here's why.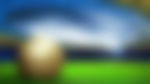 ADVERTISEMENT
Article continues below this ad
At first glance one might not automatically associate online casinos with the game of soccer, which is understandable since they are miles apart. However, in Canada, soccer fans are taking a break from their first love of the beautiful game and hitting the slots.
The trend first began to take hold in England, where fans of certain football teams would gather at 'their local' (meaning their local pub or bar) before the start of a big match event to show their support and camaraderie. As it happens, most English pubs have other entertainment as well, in the form of slot machines. These are known over there as 'pub fruities', 'fruities' or 'fruit machines'. The reason being that most of them contain symbols of various fruit (the closest some football fans get to a healthy diet).
So how do the gaming and drinking habits of football fans in the UK affect football fans in Canada? Well, they don't really, other than that it is a pretty cool way to illustrate a point that the two activities of football watching and casino gaming are not that far apart. In fact, thanks to brilliant advances in online casinos, the two are actually closer together than ever before.
ADVERTISEMENT
Article continues below this ad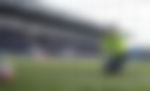 How so you ask? Simple. Many of the top online casinos that are available today have expanded to include a sportsbook as well. What this means is that Canucks who would normally be either watching a game on TV, or betting online, can now do both on a single site. The reason that this is now possible is called live streaming and top online sportsbooks will allow you to bet on a football game and watch it at the same time, on the same site.
However, they go even one better. Since they also offer great online casino games, if the match isn't going quite the way that you wanted it to go, you can simply switch over and play a few slots to take your mind off the game. So, in a really roundabout way, the trend of playing slots before, during or after a soccer game that started in English pubs, is now a big trend in Canada.
ADVERTISEMENT
Article continues below this ad
So, if you are looking for a way to stop yourself feeling down occasionally when your team is sucking on the field, now you know that all you have to do is find a great online sportsbook that also offers great casino games. Here's the real kicker though, thanks to huge leaps in mobile technology, you don't even have to be at home (or work) to be able to enjoy these activities. In fact, even if you're actually at the stadium and your team is eating dirt, you can whip out your smart phone and start spinning instead.