Is Fortnite Dying Despite Massive Collaborations With Marvel and DC?
Published 03/17/2021, 6:58 AM EDT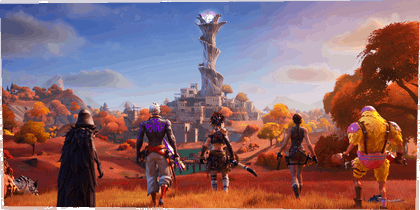 ---
---
Chapter 2 Season 6 of Fortnite is finally here. From weapons and NPCs to POIs and skins, players around the world have a ton of new content to explore. Moreover, the season's Battle Pass contains some unexpected crossover skins like Lara Croft, Neymar Jr. and Rebirth Raven.
ADVERTISEMENT
Article continues below this ad
Over the years, Fortnite has collaborated with a plethora of brands inside and outside of gaming. Interestingly, these also include real-life celebrities like Travis Scott, Marshmello, J. Balvin, and many others. As a result, the game currently offers a wide range of skins and cosmetic items related to sports, movies, TV Series, and other video game franchises.
Back in the day, crossovers were rare, and certainly created a huge impact on the community. However, they have become too common now, and many players have started speaking up against this trend in Fortnite.
ADVERTISEMENT
Article continues below this ad
Fortnite is lacking original content at the moment
The debate about Fortnite and its frequent collaborations primarily began during Chapter 2 Season 4. The entire season revolved around Marvel superheroes like Thor, Iron Man, Wolverine coming to the island, and playing their part in saving it. While Marvel fans loved playing as their favorite characters, others naturally felt the lack of original content.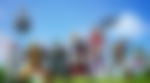 To worsen the situation, the Fortnite Crew pack for January 2021 came with a Green Arrow skin. The popular DC Comics character looked great, but many fans canceled their subscriptions because Epic Games failed to deliver an original skin.
Lastly, Chapter 2 Season 5 of Fortnite facilitated a multitude of collaborations, yet again. Unlike the Marvel themed season where a single brand took over the Fortnite universe, bounty hunters from several iconic franchises like Predator, Star Wars, and God of War arrived on the island.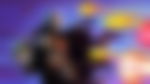 As aforementioned, the Battle Pass for Season 6 contains crossover skins like Neymar Jr. and Lara Croft. As per rumors, the storyline for this season will comprise DC characters like Batman and Harley Quinn. Hence, it is safe to assume that collaborations in Fortnite will continue even in the upcoming seasons.
Tough competition from Apex Legends and Call of Duty: Warzone
Fortnite has gained a large user base because it is free-to-play. However, EA and Activision soon stepped in the market with their own free-to-play battle royale games, Apex Legends and Call of Duty: Warzone. It comes as no surprise that Fortnite's user base has significantly decreased since the release of these titles.
Apex Legends has a meta where players can unlock characters that boast unique combat skills. On the flip side, Warzone offers a classic battle royale experience with authentic weapons and fast-paced action. Furthermore, the synchronization with Black Ops Cold War has significantly added to Call of Duty Warzone's popularity.
ADVERTISEMENT
Article continues below this ad
It is worth noting that some of the most celebrated streamers and content creators like CouRage, Nickmercs, Ninja, and Tfue, majorly play Call of Duty: Warzone, and rarely return to Fortnite now.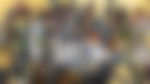 Having said that, Fortnite is still one of the biggest games in the world, and is highly profitable. Epic Games' battle royale game can undoubtedly continue this success for years to come, if it strikes the right balance between crossovers and original content, and introduces features that overshadow its competitors.
ADVERTISEMENT
Article continues below this ad