Is Mahendra Singh Dhoni Right for T20?
Published 10/06/2017, 10:41 AM EDT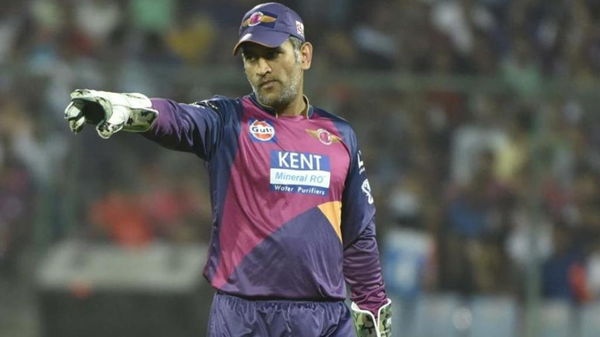 ---
---
Back in the day, Mahendra Singh Dhoni was the go to guy for finishing off a match. When Dhoni was at the crease, no target was safe. He was also notorious for being one of the best finishers. Who could forget THAT championship winning six during the World Cup. But off late, there has been a decline in Dhoni's performances. Don't get me wrong, he is still a phenomenal player and can deliver when it counts. But his strategy of taking nearly 15-20 balls to settle in can really affect the game, particularly in a T20 game where every run is crucial.
ADVERTISEMENT
Article continues below this ad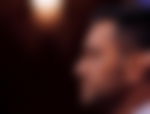 Dhoni has started coming in at Number 6 or 7 but has struggled to finish games. In June 2016, he was unable to reach target scores on a number of occasions. During the 2016 ODI series against South Africa, Dhoni entered the arena in the 40th over in Kanpur but was dismissed early. Dhoni even decided to come up the batting order. He openly spoke about wanting to bat for longer periods. He stressed on the need of someone else finishing the innings.
ADVERTISEMENT
Article continues below this ad
When he first comes in to bat, he has a tendency to play numerous dot balls in the firsst few overs. In a format like T20, it could be very costly. He is also unable to rotate the strike in this stage.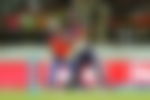 Dhoni's 2017 IPL campaign was a painful one. His strike rate and average were at an all-time low in the season. In IPL 2017, his average was 26.36 which is the lowest it has been in 10 editions. His strike rate has also been pitiful as it came to only 116.00. This is a far cry from an average of 74.20 in 2014 and a strike rate of 158.70 in 2011. So what has gone wrong for Dhoni?
ADVERTISEMENT
Article continues below this ad
In October 2015, India was playing against South Africa in Kanpur. In the final over only 11 runs were needed. If we had the Mahendra Singh Dhoni of old, this would have been a piece of cake. Unfortunately, it was not to be as Dhoni was dismissed for 4 runs and India lost the match by 5 runs. Dhoni's tactics of a late charge seem to be backfiring a lot.
In 2015, when India were playing against West Indies in USA, Dhoni had the lowest strike rate compared to the other batsmen. He averaged at only 172.00 and ended up with a score of 43 in 25 deliveries.
Another reason behind his inability to go big is the possibility of Bowlers tweaking their game. Bowlers, especially pacemen, have begun pitching it slightly back of a length to Dhoni. This makes the ball harder to hit, giving him no room to swing at it. The short ball, which Dhoni would have swatted away rather confidently a few years ago, is fast becoming his undoing.
ADVERTISEMENT
Article continues below this ad
Back in his IPL stint with Pune, he struggled with his timing, and took 22 balls to score eight runs in a match against Kolkata. He finished with one of the lowest strike rates for a batsman in the IPL. It was actually rather surprising that he would not promote himself up the order. Former player Chetan Sharma said "It's very simple logic that your best batsmen need to face the most balls. Holding himself back in all these matches despite injury to top-order batsmen was largely due to the lack of confidence in his own ability." During the 2017 IPL season, Dhoni was largely muffled until the last match of the season. As a result, The Rising Pune Supergiant only got as high as top of the bottom half of the table.
All his inconsistent performances and poor form just goes to show that age is catching up to Dhoni rapidly. Dhoni had once declared that he wanted to play until the 2019 World Cup. But if his form dips or he continues to play inconsistently, I do not see that chance materialising soon.