Is Neymar making a mistake by joining PSG ?
Published 08/03/2017, 10:37 AM EDT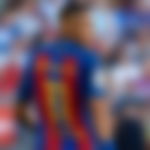 ---
---
In what has quickly become the transfer saga of the summer (or probably of all time ) Brazilian sensation Neymar has signed for  Paris Saint Germain in a world record transfer from Barcelona. This is a world record transfer like none other as the record isn't just being broken but is being doubled.  The finances of the transfer are astronomical beyond imagination. When Barcelona set the €222 million release clause in his contract, not in their wildest imagination would they have imagined that some team will break it. The Catalans now face the harsh reality of losing him with the Qatari owners flexing their economic muscles.
ADVERTISEMENT
Article continues below this ad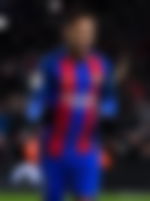 There is no question that the deal makes perfect sense for  PSG. Despite the tremendous investment they have put in over the years, the club has failed to make it past the quarter finals of the UEFA Champions league. It is quite evident that whatever they have done so far has been far from enough and probably a world beater in Neymar is what they need. Also after losing Zlatan Ibrahimovic last summer, PSG have lacked a superstar in their line up and Neymar would well and truly fill that gap. If they can arrange the finances without getting caught up with FFP regulations, there is no reason for them to not buy him and such a purchase will speak volumes of their ambition and send a stern message to all the European heavyweights to vary of them.
ADVERTISEMENT
Article continues below this ad
For the selling club Barcelona, it is without a shadow of a doubt a horrible deal.While Due to the release clause in Neymar's contract being matched, it didn't leave them with much of a choice, it is somewhat ironical that a club like them who are known to poach the best players of other clubs face this situation. The Catalans are already a team that is struggling for quality squad depth and this move leaves them in a spot of bother after a disappointing season.  Except for Lionel Messi and Cristiano Ronaldo one can't really pinpoint a player better than Neymar in the world and buying anyone of top quality this late in the window will be a tough task.
Now the big question is whether Neymar is making the right decision for his career? Well Firstly as much as one might want to deny it, a huge motivation behind the deal is Money. The figures Neymar and his entourage will earn because of the deal are beyond human imagination. While one may want to argue against it, There is never enough money for a person and one can't fault Neymar for taking the lucrative deal.
But is it the best decision on footballing grounds for him? The truth is going to any club from Barcelona or Real Madrid except probably Bayern Munich is a downgrade. So in that means Neymar is surely not making a leap in his career.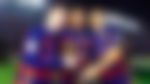 A huge argument for Neymar's decision is that it the move would allow him to be the main man and that is something which will never happen at Barcelona. It is believed that that is the best path to win the Ballon D'or. But Won't Neymar be better of surpassing Messi at Barcelona itself? It's not that Messi gets some special privilege on the pitch or positionally that has stopped Neymar from coming out of his shadows.If anything as Neymar would be the first to acknowledge, it is Messi who makes the most sacrifices.  The only reason Messi has continued to be the main man is because he has been significantly better and consistent.
ADVERTISEMENT
Article continues below this ad
Also by moving to the French league, Neymar is pinning his hopes of winning the Ballon D'or on winning the champions league. If he wants to win the gala award, he has to be the star in a side that triumphs in Europe. Anything less than that and his credentials would be more or less dismissed in comparison to players in other countries on the basis of the toughness of the league.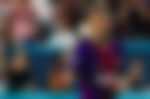 Though as the saying goes sometimes you have to take risks to achieve big things in life. It is well possible in just about a year from Neymar would have led PSG to the champions league and Brazil to world cup glory in Russia. If that happens, the Ballon D'or would comfortably sit in his hands. Neymar would have justified his move very well if he is crowned as the best player in the world. But the truth remains that the chances of that happening at Barcelona are higher. Only time will whether this was the right move by  Neymar for his career. One can only hope that a player of Neymar's ability achieves everything he is meant for and does justice to his talent.
ADVERTISEMENT
Article continues below this ad