Is Nick Kyrgios More Dedicated to Call of Duty Warzone Than Tennis?
Published 05/06/2021, 12:32 PM EDT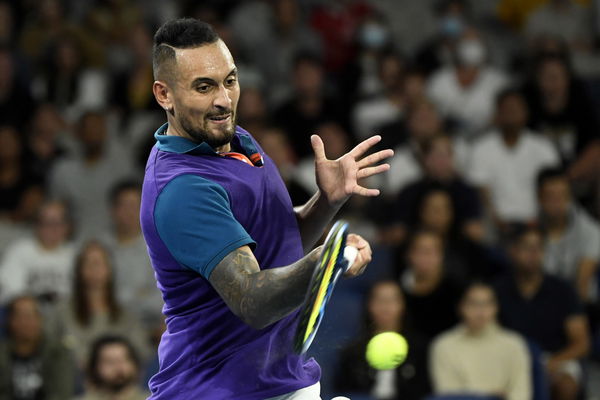 ---
---
Last year, the COVID pandemic halted the world of sports. Athletes from various fields had to take a step back, and take some time away from their profession. This meant that many of them took up other activities to kill time while they waited for their sport's impending return. This included Australian tennis star Nick Kyrgios who took to playing and streaming the massively popular Battle Royale game, Call of Duty Warzone.
ADVERTISEMENT
Article continues below this ad
The superstar player, who is known for his aggressive style of play and on-court antics, is now going to toe-to-toe against the best in Verdansk. Even though the tennis world is gradually getting back on track with its schedule, it looks Kyrgios is in no hurry to leave Downtown and get back into the court. But why is that?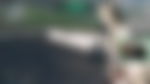 ADVERTISEMENT
Article continues below this ad
Nick Kyrgios is in no hurry to leave Verdansk and return to Twitch
Nick Kyrgios streams Call of Duty: Warzone on his Twitch channel, NKriseNxx. Fans can see the Wild Thing take out enemies aggressively, just like the way he plays tennis. Players like Nadal, Djokovic and many others have returned to the court, competing in various competitions. But Kyrgios has revealed that he will return when it's much safer to travel.
He had earlier competed in the Australian Open at the start of the year. But, during the tournament, he had mentioned that he's not ready to travel around the world for competitions. It's difficult for star athletes who compete in a global sport like tennis to travel all the time. Many of them are risking their health, and other than that, it's also tough for them to quarantine a week or two, and play their best game after that.
View this post on Instagram
So, rather than risking his health, Nick has decided that he would only compete in a handful of tournaments. Last month, he revealed in an Instagram post that he would compete in this year's US Open, which starts in late August. So fans don't really have to wait that long to see their favorite superstar return to the court.
Other athletes who took up gaming during COVID
During the pandemic last year, a lot of star athletes took up video game streaming while waiting for their sport to resume. NBA stars like Ben Simmons, Paul George and Devin Booker played a lot of Warzone games and continued to entertain their fans from the comforts of their room.
ADVERTISEMENT
Article continues below this ad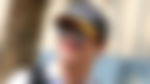 Formula 1 drivers like George Russell, Max Verstappen, and Alex Albon also joined in on the fun and streamed racing tournaments on Twitch. McLaren driver Lando Norris was the star of the show last year, becoming the most popular streamer out of the group, and now he is currently third in the 2021 F1 WDC.
Fans of Nick Kyrgios can expect him to come back in full force when the US Open starts in late August this year. But until then, they can see him crush his opponents in Warzone just like a pro.
ADVERTISEMENT
Article continues below this ad