Is Pokemon Go Set to Break All Boundaries of Realism in Gaming With Acquisition of Scaniverse?
Published 08/12/2021, 11:12 AM EDT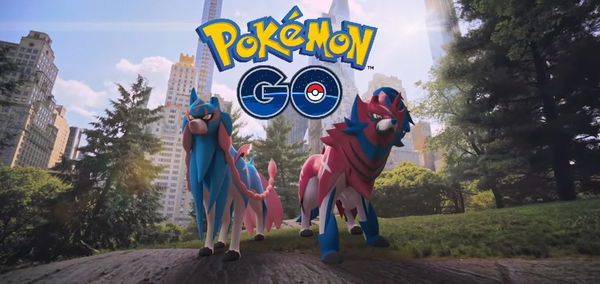 ---
---
Pokemon Go has paved the way for AR gaming on smartphones ever since it released in 2016. The Niantic developed title allows players to make their dreams of catching Pokemon come true with these characters coming to life on their phone. Through the use of Augmented Reality technology, Niantic has created a force unmatched in the world of mobile gaming.
ADVERTISEMENT
Article continues below this ad
However, it seems like the developers have no plans on slowing down. Recently, the company even acquired the leading 3D Scanning application in Scaniverse by Toolbox AI. This should help them improve the player's experience with quicker scanning and creation of a 3D World. But, Niantic recently revealed that they have plans bigger than that, and it seems like Scaniverse can be a massive cog in it.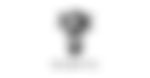 ADVERTISEMENT
Article continues below this ad
Pokemon Go developers on their future plans of Reality Channels
John Hanke, Founder and CEO of Niantic recently wrote a blog post about the current chatter around the 'metaverse'. He stated that people want to mesh the virtual reality to the real world. However, he later mentioned that novels about the future showcase how this could create a 'dystopian nightmare'.
"A lot of people these days seem very interested in bringing this near-future vision of a virtual world to life, including some of the biggest names in technology and gaming. But in fact these novels served as warnings about a dystopian future of technology gone wrong."
However, he felt that Niantic can build towards a better future using their Lightship platform which also runs Pokemon Go. Hanke believes that they can overlay multiple virtual worlds on the real world using technology and software. They call it 'reality channels' which can seriously boost the experience of games like Pokemon Go which can use technology like Smart Glasses.
"Think of Pokémon GO, upgraded for smart glasses where the Pokémon wander through your local park, seeming to actually inhabit the world. In this future version, Pokémon appear to you as if they are really there, scurrying around passing pedestrians, hiding behind a park bench, or roaming in herds through your favorite park."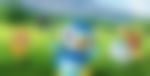 Will the world of Ready Player One become a reality?
However, Hanke later stated that this technology provide different possibilities outside the realm of Pokemon Go. Using reality channels, multiple IPs can create their own virtual world that can co-exist with the real world. This almost sounds like the world of the hit Steven Spielberg movie in Ready Player One. However, Hanke observes that companies like Niantic can make this reality come true in the future.
ADVERTISEMENT
Article continues below this ad
"Multiply this kind of channel x1000: Mario, Transformers, Marvel's superhero universe, the world of Wakanda, Star Wars, Indiana Jones, Bladerunner, Sherlock Holmes, Nancy Drew, The Maltese Falcon — all of these and countless more will exist as reality channels that you can turn on."
The plans for such a future comes on the day of Niantic's announcement about their acquisition of Scaniverse. The app will help the developers drastically improve the Augmented Reality experience for Pokemon Go players. Kjell Bronder, Group Product Manager in the AR department even explained in a blog post how Scaniverse can help them create a better experience for players.
"Our unique depth technology enables fast, accurate 3D location scanning using the standard RGB camera sensors available on most smartphones as well as newer LiDAR based phones. The easier it is to scan, the faster it is to build a 3D map of the world."
ADVERTISEMENT
Article continues below this ad
But, the possibilities for Scaniverse don't end there as it can also Niantic help achieve the goal of building reality channels in the future. The world of Ready Player One becoming a reality is in the distant future. However, fans can always dream about experiencing a virtual world soon.
WATCH THIS STORY: The Best Properties You can Buy in GTA V Online
Trending Stories