Is Ricochet Actually Working? Warzone Devs Report Staggering Number of Cheaters Caught by the New Anti-cheat System
Published 12/23/2021, 11:11 AM EST
---
---
Call of Duty Warzone players are facing problems with hackers for a very long time, In fact, the problem got so bad that Activision released their anti-cheat as a promotional strategy for Call of Duty Vanguard. Activision seems optimistic about this anti-cheat. The game recently reported a milestone that it considers significant.
ADVERTISEMENT
Article continues below this ad
Watch Story: Most Hated Features of Fortnite Chapter 2
Vast number of players banned in Warzone
ADVERTISEMENT
Article continues below this ad
Call of Duty took to its Twitter account to brag. The Tweet reported that the new anti-cheat Ricochet is now working. In the last 48 hours, the game claims that the anti-cheat banned a total of 48,000 cheaters across Vanguard and Warzone.

This appears to be quite a large number as the community has consistently complained about the cheaters in the game. Wallhacks, aimbots, and other such exploits are quite common. Even streamers are not exempt from having the misfortune of fighting against a hacker.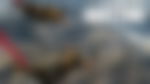 Ideally, this news should be reassuring. However, that is not the case as a large part of the community is still having unpleasant experiences with hackers.
anti-cheat is not working in my lobbies there are a lot of cheaters. A meeting with an honest player is impossible. Instant aim and ultra fast kills without misses, and wherever I am, they lead me through the wall. Why am I connected to the cheaters lobby?

— Akvalit (@akvalit) December 22, 2021
ADVERTISEMENT
Article continues below this ad
Is Ricochet actually working? 
In fact, streamers had the bizarre experience of getting added into a hacked lobby. Upon getting a kill with a weapon, the player completely levels up the gun. Adding on, there are quite a few players who are claiming that they have been banned without any cause. They mentioned that they did not use any type of exploit and randomly got banned.
ADVERTISEMENT
Article continues below this ad
Meanwhile, hacking is not the only headache Warzone players need to deal with. The game is unplayable on consoles. Next-gen platforms such as the PlayStation 5 are extremely unstable and keep crashing. It looks like getting rid of hackers is just the tip of the iceberg for Warzone.