Is Shroud Hinting At A Possible Comeback with This Cryptic Tweet?
Published 07/31/2020, 2:57 AM EDT

Follow Us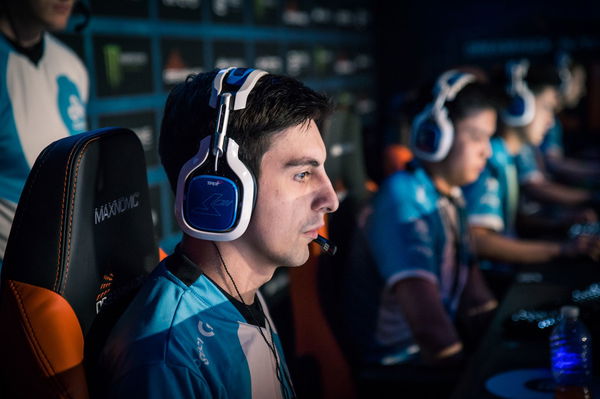 Ever since Mixer shut down, the gaming community has been asking about Shroud and Ninja's future. Both of them walked away from the Microsoft owned platform with a hefty payout. As we are aware, Shroud went under the radar for a few days, but he is back now. Back and already hinting at what he wants to do with his future.
When it comes to Shroud, there's always going to be speculation whether he would be back on Twitch. Nevertheless, the current treatment of pro streamers by the platform is rather shambolic. We have seen an uproar when it comes to permanent bans on Twitch. This might somehow influence Michael "Shroud" Grzesiek's plans.
This is, in a way, the only official communication from Shroud in a long while. His last Twitter post was followed by radio silence; however, he did pop-up on Summit1g's stream a couple of times.  
ADVERTISEMENT
Article continues below this ad
Shroud fires the bullet towards his future
As cryptic as it seems, the news of his return comes with striking imagery.
When it comes to gamers giving us ominous clues and cues about impending announcements, no one beats DrDisrespect. His flair for theatrics seems to have had its effect on Shroud, who broke his silence with something equally cryptic. Just a GIF of a bullet being shot from a gun. Symbolic of his return to the gaming world after a month-long hiatus.  
Upon watching the GIF frame by frame, we can see Omen's reflection in one of the shots. It does hint strongly towards a Valorant live-stream perhaps. The theatricality displayed in this tweet suggests strong solidarity with DrDisrespect.
ADVERTISEMENT
Article continues below this ad
Which platform is he going to choose? 
Twitch's terms of service include a comprehensive list of things that associated streamers are not allowed to do. One of these include not being able to stream with permanently banned players. Technically, both Shroud and Ninja left Twitch and weren't banned. However, one has to see if their choice factors in Twitch offering them a contract. 
As for Youtube or Facebook Gaming, we have already witnessed Ninja's live stream, which enmassed over 2M views. Facebook Gaming is definitely looking to pay the big bucks, but that doesn't seem to be enough to lure Shroud. For now, all we know is that he is making his return to the gaming world with Valorant.
ADVERTISEMENT
Article continues below this ad
Source: Shroud Twitter