Is Stefanos Tsitsipas The Next Roger Federer?
Published 12/19/2019, 2:41 PM EST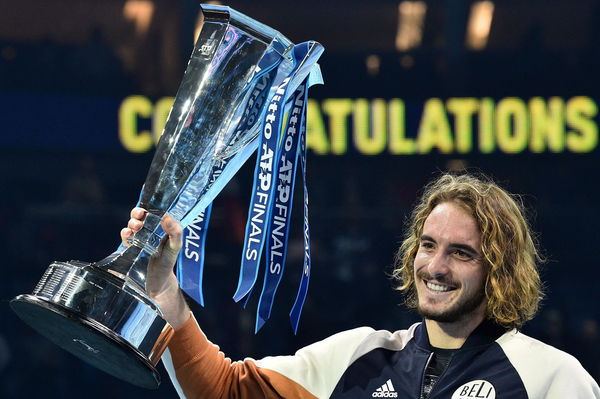 ---
---
Stefanos Tsitsipas is one of the fastest rising young stars in the world of tennis. At a young age of 22, the Greek athlete has shown the maturity and grit that's often found lacking in seasoned competitors.
ADVERTISEMENT
Article continues below this ad
His game has often been compared to arguably the greatest tennis player to have ever lived- Roger Federer. What makes these comparisons even more interesting is the importance that Federer held in the life of Tsitsipas growing up.
Federer as an idol
ADVERTISEMENT
Article continues below this ad
Tsitsipas confesses that he hero-worshipped the Swiss legend as a kid (Can we blame him though?). He remembers staying up late at night to watch Federer annihilate his competition.
One particular memory that he often narrates is when he stayed up for five hours to watch the legendary 2009 Wimbledon finals between Roger Federer and Andy Roddick.
Tsitsipas says that it was his dream to go head to head with Federer on the court. As we all know, Tsitsipas went on to achieve that dream. However, how has Tsitsipas fared against his inspiration so far?
Head to head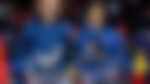 Stefanos Tsitsipas and Federer have faced off five times on the tennis court. Tsitsipas emerged victorious three times (one of the wins was a walkover), while Federer prevailed two times. Needless to say, Tsitsipas has a pretty decent record against the living legend.
However, is it fair to say that Stefanos Tsitsipas is the next Roger Federer?
Know More – Stefanos Tsitsipas VS Roger Federer
Comparisons with Federer
Stefanos Tsitsipas is definitely the next big thing in tennis. However, does he have it in him to equal the stature of the 20 times Grand Slam winner?
ADVERTISEMENT
Article continues below this ad
Let's look at the differences first. Tsitsipas is three inches taller than Federer and has a better reach. He obviously can't match Federer's grace on the court or his deft touches that leave even the most attentive of competitors surprised as they struggle to counter his well-disguised drop shots. Roger Federer on the court is poetry in motion.
The basics of Tsitsipas' game though, have an uncanny resemblance to the Swiss giant. He has a pitch-perfect serve, a brutal forehand and incredibly quick feet. 
His net play is far better than his contemporaries. Even his work ethic mirrors Roger Federer. The Greek played 21 doubles matches on the ATP tour last season. These were in addition to a whopping 78 singles matches.
ADVERTISEMENT
Article continues below this ad
The age gap between the two players at the Nitto ATP finals was a fraction over 17 years. This was the largest for any match ever played at the ATP Finals.
Thus, despite so many similarities, it will be unfair to compare Tsitsipas to Federer at this stage. Tsitsipas will have to continue this performance for another 15 years if he has to come close to the records of Roger Federer. However, the 21-year-old has given us no reason so far to believe otherwise.