Is Zion Williamson the Most Hyped Rookie in NBA After LeBron James?
Published 07/06/2020, 2:01 PM EDT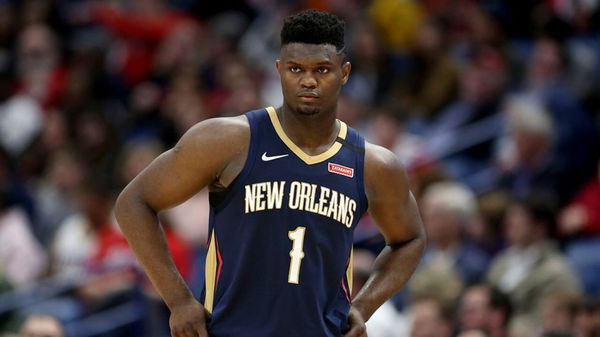 New Orleans Pelicans star Zion Williamson turns 20 today! The NBA rookie is past his teenage years and it is a perfect sign of what is yet to come from the #1 pick of the 2019 NBA draft. Zion's first year in the league has shown us glimpses of what the monstrous player inside him can perform on the NBA court. 
Though Zion's rookie year did not get off to a perfect start, he's shown us what he is capable of in the 19 regular-season games that he played, prior to the league's suspension. In those limited games that he got, the 6'6" forward managed to post an average of 23.6 points per game. I mean, that is insane right?
Zion's rebounding capabilities are a major factor in his game. A few highlight reels of him bullying his opponents on the rim can prove as an example to the above-mentioned statement. Owing to his collegiate heroics, Zion's decision to declare for the draft resulted in a major hype surrounding him. 
ADVERTISEMENT
Article continues below this ad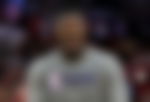 Zion was everywhere in the basketball scene. In his single year as a Blue Devil (Duke University Men's Basketball team), the North Carolina native averaged 22.6 points and 8.9 rebounds. Though a player of his quality couldn't lead his team to the NCAA championship, Zion clearly stood out as a freshman. 
Also: Zion Williamson: A Glimpse of His Impressive College Stats
Is Zion Williamson the most hyped player ever?
Upon declaring his decision to play in the NBA, Zion Williamson saw a meteoric rise in the number of people following him, be it on social media, or the paparazzi. This made people ponder about one thing? Has there never been a more hyped player than this 19-year-old kid? 
Well, LeBron James received similar attention when he announced that he would forego college and enter the NBA in 2003. LeBron as a high-schooler clearly made every recruiter turn their attention towards him. The current Lakers star fearlessly showcased his talents on occasions when it mattered. 
Zion came no-short of receiving attention as a high-schooler either. As a high-school senior, Williamson averaged an incredible 36.4 points and 11.4 rebounds per game. He gained immense recognition as a high-schooler, just the way LeBron did. Moreover, his senior year mixtape is one of the best clips you can ever spend time watching. 
However, the league's new rules do not allow high-school graduates to declare for the NBA. Thus, Zion could not jump into the league, foregoing his one-year in college. But, he was worth the wait, wasn't he? Zion is an absolute treat to watch. 
A few players who created similar hype to Zion as a rookie
When Kevin Durant played for the Longhorns, he ensured that his game was noticed. A young KD created a massive sensation as a freshman. He had all of his skills in the pocket as a teenager. In fact, Durant is the first freshman to win every national player of the year awards. A feat that has no other freshman has managed to achieve.
As a freshman, KD stood at 6'9" and averaged 25.8 points and 11.1 rebounds. Thus, Durant was selected as the #2 pick of the 2007 NBA Draft, behind Ohio State's Greg Oden. (Portland fans, would turn furious when they look at this)
ADVERTISEMENT
Article continues below this ad
Another talent who notably garnered much hype is current Lakers player Anthony Davis. Davis was chosen as the #1 pick in 2012 by the Pelicans. He committed to the University of Kentucky where people were just blown away by his physique and how well he could make use of his talents.
Davis won so many accolades as a college player and thus it earned him quite a reputation. But it can safely be mentioned that AD did not disappoint when he set foot in the NBA. The 6'10" big man has been proving it time and time in the face of his critics and adversaries. 
ADVERTISEMENT
Article continues below this ad
There are many players who gained extreme hype upon their entry into the NBA. But not all of them could match the expectations. In the case of Derrick Rose, he was one of the best point guards the league has ever seen. But his career took a toll on the injuries that he sustained. Rose could never replicate his brilliant form again.
As Zion Williamson and the Pelicans travel to Orlando, can we see the Rookie of the Year contender solidify his status as the league's future? Zion might be one of the heaviest players in the league, but he tremendously overcomes all odds to display himself as a mighty player in the eyes of his opponents. We can wait to see what's to come from him in a few years down the line! And, Happy Birthday Zion!