ISL Playoff Permutations
Published 12/08/2014, 12:58 PM EST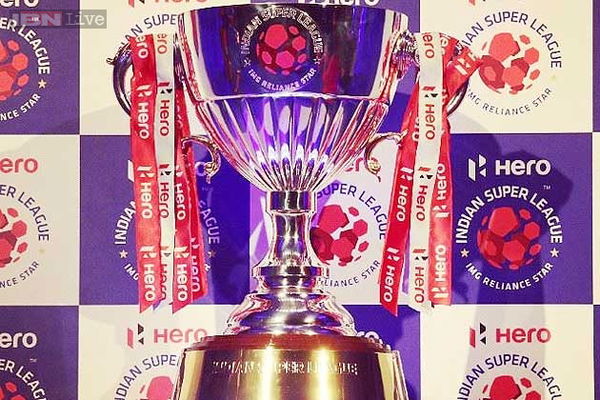 ---
---
The very first, super exciting season of Indian Super League is finally coming to an end with 6 teams still having a chance to make it to the playoffs. The tournament has created lots of nail-biting moments in this short duration of two months, making it a great success in a country which is ranked 170th in football. Until now there has been no team which can be considered out of the tournament, with each of them having one more match to play. Chennaiyin FC and FC Goa have qualified for the playoffs but the remaining playoff positions are up for grabs by the six remaining teams. Let's have a look at the playoff permutations for this year's ISL.
ADVERTISEMENT
Article continues below this ad
Chennaiyin FC– They became the first team to qualify for the playoffs but their last match at home has been a bit disappointing according to their standards. Materazzi's men will face Delhi Dynamos in their next match and expect to get their winning momentum reignited.
ADVERTISEMENT
Article continues below this ad
FC Goa-We have seen some of the great comebacks from this team this ISL. In the beginning, Zico's team was the cynosure of all criticisms as the team failed to score points continuously. They found themselves at the bottom of the table for a while. But fortune changed for them suddenly and they started winning every match post early November. Their emphatic win over Chennai ensured them a place in the playoffs. Zico is determined to maintain the unbeaten run while they face Atletico de Kolkata on Wednesday.
Atletico de Kolkata– They splendidly started off in the tournament, no one would have imagined then that this team will have to struggle for the playoff spots. The second half of the tournament turned out to be a nightmare for them. A win or draw against Mumbai in their last match could have ensured their place in playoffs but they lost 2-1. Their next match with the tournament favourites FC Goa will be the decisive one. A victory against Goa will see them through but a loss or a draw can make their fortunes depend on other teams' performance.
Delhi Dynamos– Just a few weeks ago, they were terribly trapped at the bottom of the table. But, Delhi surprisingly improved its form which recently led to its promotion to the fourth position. When the thirteenth round started, Delhi direly needed to win against Pune which it did, courtesy a late strike from Dos Santos. Now, a win against Chennaiyin FC can ensure them a place in the playoffs irrespective of the results of the other matches.
Kerala Blasters– Kerala Blasters has put up an average performance all along the season as they have struggled to find the back of the net on many occasions despite having a huge support. They need to win their last match against Pune at Kochi and hope that Delhi loses or draws against Chennai or Atletico de Kolkata loses to FC Goa.
FC Pune City– Pune always found themselves hovering around the mid table for most of the time and this has put them in a must win situation against Kerala Blasters. They too should pray for a Delhi loss/draw against Chennaiyin FC and Atletico de Kolkata loss against FC Goa. Pune's loss to Delhi in their last match has simply made them less likely to make it to the playoffs.
Mumbai City FC– It was a must win game for Mumbai as they faced Kolkata on Sunday and they managed to pull off a thrilling 2-1 victory which kept their chances of reaching the play-offs alive. In their last match they need to win against Northeast United and hope that Chennai defeats Delhi Dynamos as well as for a draw in Kerala-Pune game.
NorthEast United– The highlanders made a good start in the tournament but failed to capitalize on it. Their draw against Kerala in their last match made their qualifying chances grimmer. They need to win against Mumbai in their last home match by a huge margin and they must hope for Delhi to lose and Kerala-Pune match to end in a draw.
As every team has a chance to make it to the playoffs, exciting matches and drama can be very well expected.
The schedule for the next round goes as follows:
December 9:
ADVERTISEMENT
Article continues below this ad
Chennaiyin FC vs Delhi Dynamos  (4:30pm)
Kerala Blasters vs FC Pune City  (7pm)
December 10:
Atletico de Kolkata vs FC Goa  (4:30pm)
NorthEast United vs Mumbai City FC  (7pm)
ADVERTISEMENT
Article continues below this ad