Isner Rubbishes Serena Williams' Claims of Double Standards
Published 09/24/2018, 2:55 PM EDT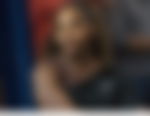 ---
---
John Isner does not believe that men and women get treated differently in tennis. The American player spoke about the controversial US Open final involving Serena Williams and the chair umpire Carlos Ramos: 'I don't think there is an issue.
ADVERTISEMENT
Article continues below this ad
I know you're referring to the US Open final. Given how big of a moment that was, how big of a match that was, I think it was amplified. But I think Carlos, the referee, was doing his job. I think other referees have his back, as well.
I just think that it just got, you know, the coaching violation in that particular match and has sort of kept going and going and going, it was tough. But I don't believe there's a double standard, no.' What about Nick Kyrgios and Mohamed Lahyani case? 'Yeah, but that's one instance.
ADVERTISEMENT
Article continues below this ad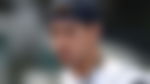 It's not the norm. That's a total aberration. You can disagree with what Mohamed did or have no problem with it at all, but that's the only time I have ever seen that happen, and it just happened to be with Nick's match.' Isner also reflected on the similarities between playing college, Laver Cup and Davis Cup: 'Yeah, you know, it's pretty similar.
You know, playing for your college, you're not playing in front of that many people (smiling), but you're playing for your university and your teammates and your coaches. Davis Cup, of course, you're playing for your country.
ADVERTISEMENT
Article continues below this ad
And here, you know, this is a new event, but all of us players want to win so much. We take it upon ourselves to try to do our best and win for our team, because we're up against arguably the greatest tennis team ever assembled, you know, really, in a format like this.
Yeah, it's a lot of fun, for sure. But it's also what sports are all about. It's awesome when you win. When you lose, it really stinks.'
The tennis world has been hugely divided on the issue. A number of tennis stars and legends have thrown their full support behind Serena Williams. Others have chosen to justify the chair umpire's actions. Meanwhile, a lot of players and experts sympathised with Naomi Osaka whose maiden Grand Slam win was all but forgotten in the drama.
ADVERTISEMENT
Article continues below this ad