"Isn't that What Men Want"- Valkyrae Defends Hot Tub Streamers on Twitch
Published 04/30/2021, 10:56 AM EDT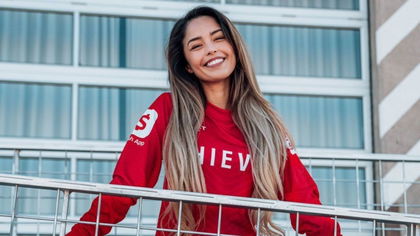 ---
---
Twitch has seen a new meta over the last few weeks as the 'Just Chatting' category is full of 'Hot-Tub Streams'. The streaming community and audience are divided on how they feel about this new trend. While many streamers such as xQc feel that the trend is ruining the platform, those like Valkyrae openly defend it.
ADVERTISEMENT
Article continues below this ad
Previously, xQc called hot-tub streams the "most pathetic" trend on Twitch, and many seem to agree. Not only do fellow streamers find hot-tub streamers awful, but so do fans. Therefore, often the charts of streamers following the trend are full of hateful and toxic comments.
Going through some of these comments, Valkyrae finally decided to give her two cents on the issue. She openly came out to defend the streamers participating in the trend. Moreover, she also criticized all the people spreading hate due to the mere reason that some streamers are successful at doing hot tub streams.
ADVERTISEMENT
Article continues below this ad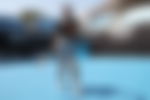 According to Valkyrae, the popularity of hot-tub streams speak for themselves
While many might hate the popularity of hot-tub streams, there is a reason they are popular in the first place. Valkyrae found it impossible to comprehend why people are hating this popular trend. She failed to come up with a single reason why the audience has to be toxic in the chat of such streamers.
"Why are you so angry? It works for a reason. It's free for you. You don't have to donate or subscribe. Isn't this a good thing? Isn't that what men want to see for free."
ADVERTISEMENT
Article continues below this ad
Valkyrae makes a fair point when she argues that it is a choice of the viewers whether to watch the streams. They can very well watch other streams by their favorite content creators. However, actively calling out those who follow the trend and spreading hate and toxicity in their chats is extremely unacceptable.
She ended her rant by mentioning that people should refrain from being toxic towards hot-tub streamers. In the end, they're just doing their thing and not hurting anyone else in the process. Therefore, there is no reason to call them out or their streams.
ADVERTISEMENT
Article continues below this ad
ALSO READ: Jacksepticeye Claims Valkyrae, Pokimane, Disguised Toast and Other OfflineTV Members Is the Best Group of Friends