Israel Adesanya Reveals Names of Favorite P**nstars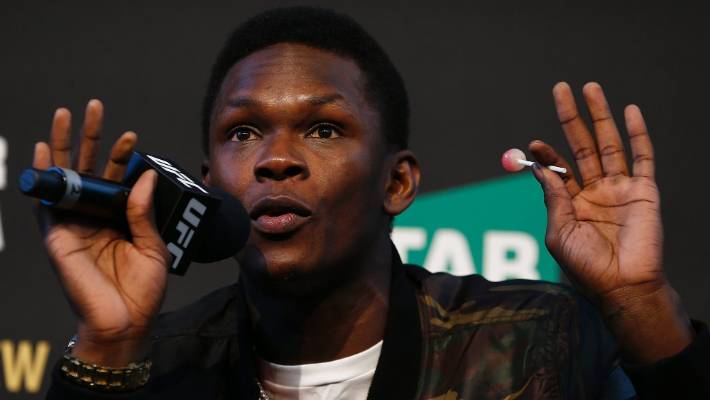 The UFC Middleweight Champion, Israel Adesanya is as brutally honest as one can get. He says whatever is there on his mind and does not find the need to be dishonest.
This is one of his qualities that makes him a fun personality. And it is even more fun when interviewers use these qualities of his to get some intriguing answers.
One such instance was when The Last Stylebender revealed the names of his favorite adult film actresses. Some months back, a fan had asked Adesanya about his favorite P***stars, to which Adesanya had responded. Recreating the moment in a recent interview with The Score, Adesanya recalled his favorite adult film actresses.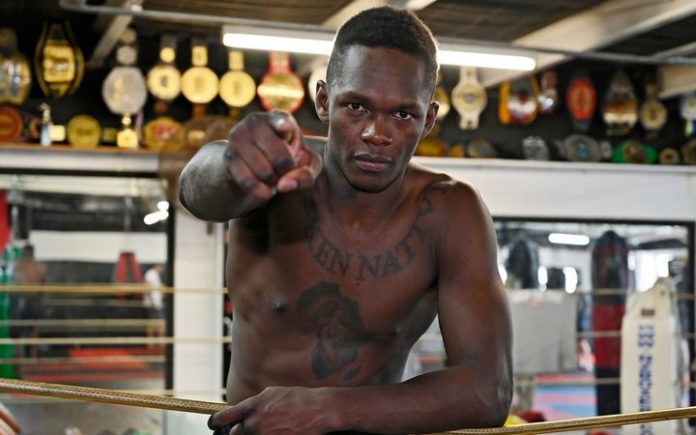 He said, "Mia Malkova is still at the top. Shoutout to Mia. Miss Danger [Abella Danger] is still on the top. Holly Michaels. There's a lot. The list goes on."
Adesanya went on to criticize the taboo surrounding such conversations. He said, "We all watch p**n, we all mast***ate, we all have s*x. So why [do we have to] pretend this doesn't happen. It's like shaming our sexuality."
"They have a really big network"- Israel Adesanya explains why he likes mingling with adult film actresses online.
Carrying on with the interview, Adesanya told the interviewer that he likes mingling with adult film actresses online. He said that these actors have huge networks spanning the whole world. He said, "Everyone watches them. I can use that connection, my relationship with them, to cross-promote, if that makes sense."
Truly enough, the adult film industry is as widespread as any industry can get. For example, Mia Malkova has more followers than Izzy himself on Instagram!
Moving forward, the interview landed on Izzy's encounter with Kendra Lust. Kendra Lust is an MMA enthusiast, and often puts in a lot of time at the gym.
In fact, the sheer dedication that she puts into fight training may make one believe that she's an actual MMA fighter. Her religious dedication to training is what prompted Adesanya to go up to her and talk to her when he saw her. Here's how he described the encounter:
"She's cool! She goes hard at training. So I just her, like, 'why do you do it?'. Yeah, that was about it."
Continue the conversation on the app, join other MMA fans on MMA Fans App