"It Didn't End on the Greatest Note"- Usain Bolt on a Potential Return Ahead of Tokyo Olympics 2021
Published 07/09/2021, 3:24 AM EDT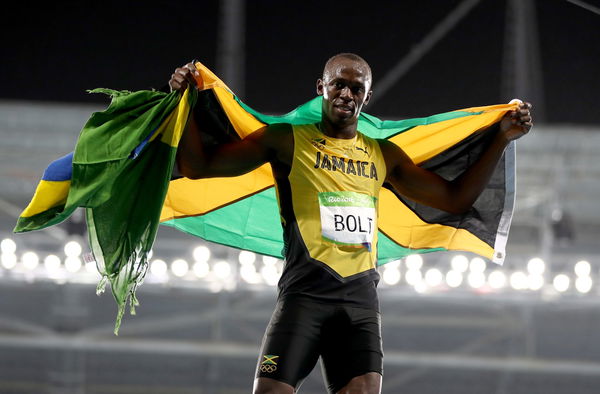 ---
---
It's been four years since legendary sprinter Usain Bolt retired. He won the bronze at the 2017 World Championships and his retirement came in early after he injured his hamstring in his last race. Now the eight-time Olympic gold medallist reveals that he was close to returning from retirement before Tokyo Olympics 2021.
ADVERTISEMENT
Article continues below this ad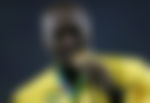 In a recent interview, Bolt revealed that he had thoughts about a potential return to racing. Just a few years after retirement, Bolt even consulted his coach multiple times for a possible comeback.
ADVERTISEMENT
Article continues below this ad
"It was something I thought about in the first and second year after I retired. I even went to my coach. But he was like, 'It's going to be harder than before – coming back is not going to be a cakewalk,'" Bolt said.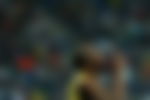 Usain Bolt has no regrets over his legendary career
It is not that Bolt regrets ending his career soon. He won everything that he could have and was retiring on his terms. However, the manner in which his retirement came was unfortunate. Obviously, at the 2017 World Championships, Bolt was the favorite for 100m, 200m, and 4x100m relay. However, a hamstring injury saw him winning just a bronze in 100m, and nothing more.
"When I look back I have no regrets. I did extremely well in my career. True, it didn't end on the greatest note but the legacy I left is wonderful."
ADVERTISEMENT
Article continues below this ad
The fastest man alive was limping on the track as he ran the final leg of the 4x100m relay race at the 2017 World Championships. That is probably not how Bolt or even his fans envisioned him to leave the sport. Hence, to just have a proper farewell is what Bolt hoped for.
Nevertheless, Bolt will run again for his sponsor, CarMax. But this time he will run 800m. Bolt has never run 800m professionally but he said his best is around 2:05 minutes and he can probably get it done around two minutes. The race will be streamed on Bolt's Facebook page on 13th July and for the race, Bolt is training diligently.
ADVERTISEMENT
Article continues below this ad
VIDEO: Usain Bolt Releases Amazing New Music Video Ahead of Tokyo Olympics 2021