It Does Not Suit the Western Mainstream That Novak Djokovic is the Best, Says Former World Number Six
Published 07/26/2020, 7:38 AM EDT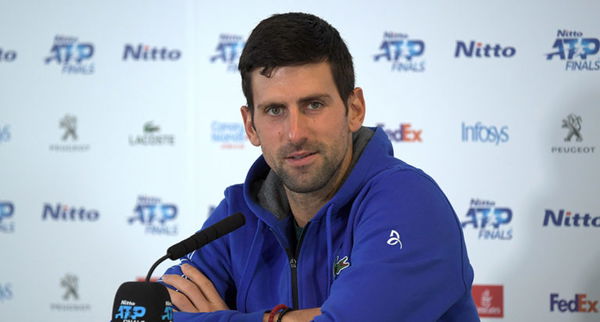 ---
---
Novak Djokovic faced a lot of backlash for hosting and organizing the ill-fated Adria Tour. The tour lacked basic safety measures required and so four players including Djokovic contracted the Coronavirus. The world number one did later apologize for the event. He said that it had been undertaken with good intentions.
ADVERTISEMENT
Article continues below this ad
A few days after declaring that he had contracted COVID-19, Djokovic has now tested negative for the same. He has also started his preparations for the US Open. However, the Adria Tour debate still hasn't stopped yet. It has split the tennis world with people for and against the Serbian.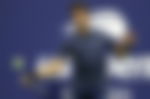 ADVERTISEMENT
Article continues below this ad
"Novak Djokovic deserves much more" – Nikola Pilic
In conversation with Glas Srpske, former world number six and veteran player Nikola Pilic spoke about the media attention Djokovic was receiving for the Adria Tour. Pilic says that Djokovic deserves better treatment and that the media has an unfair attitude. In that, they treat Djokovic differently than they do Roger Federer and Rafael Nadal.
"It does not suit the Western mainstream that one small Serbia has the best in the world. That's why Federer and Nadal are rising to the heavens, and Nole deserves much more. Such an unfair attitude is Djokovic's 'fuel' in the last ten years" Pilic said. (quotes have been translated from Serbian by Google Translate)
He also spoke about Djokovic's participation in the US Open. This is being held at a time when the US is still reporting a huge number of cases and deaths. But Pilic advises Djokovic to play the US Open if he can train and prepare properly.
"I don't know if Novak has already decided to perform in New York. If he can train every day and has the opportunity to prepare for matches in the right way, then I would advise him to participate in the US Open," Pilic said.
ADVERTISEMENT
Article continues below this ad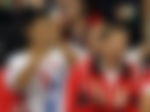 Djokovic came through Pilic's academy and Pilic was the captain of the Serbian team which won the 2010 Davis Cup. Djokovic might, therefore, take a keen interest in what Pilic has to say since he would certainly want to leave all of this behind and start afresh.
ADVERTISEMENT
Article continues below this ad
Source: Glas Srpske