It Doesn't Seem That Max Verstappen Will Leave Red Bull Anytime Soon!
Published 06/27/2019, 1:50 PM EDT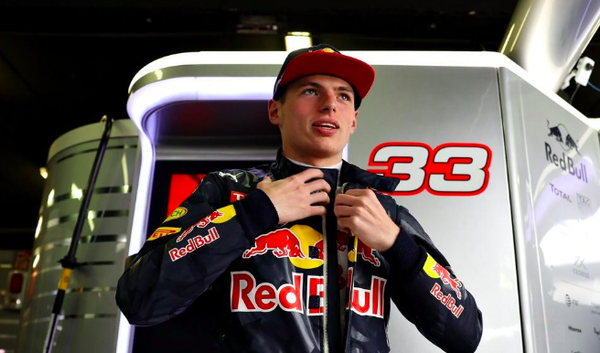 Will he or won't he? Come on, take a guess. Will he or won't he?
ADVERTISEMENT
Article continues below this ad
In a season no stranger to dull results, lame contests, and utterly one-sided race results, perhaps the only thing that can ever keep a racing nerd interested in Formula 1 is some guesswork and forecasting.
And that brings us to anticipate the imminent future of one of Formula 1's most talented drivers in recent times- Max Verstappen.
ADVERTISEMENT
Article continues below this ad
Will Max Verstappen-currently in his fourth year with the Christian Horner-led Red Bull Racing, leave for another team at the conclusion of 2019 is something that has got some heads rolling and others thinking endlessly.
That Max Verstappen (currently fourth on the standings, only behind the two Mercedes drivers and a somewhat lacklustre Sebastian Vettel) should remain with Red Bull augurs well for the Milton Keynes-based outfit. He's their go-to man in the post-Ricciardo era, not that he wasn't any good in the past.
With more experience and that quintessential energy, Max often lends an outlandish chance to Red Bull when one thinks there's none. Gasly, quick and determined that he might be, is still very inexperienced, you'll have to say.
That Max Verstappen should or might move out rests crucially on two main factors:
a) The Red Bull and Honda alliance, that has so far fared quite well, with eight races done and thirteen more to go. Can the duo produce an even stronger engine in the season so as to give Gasly and Max a more powerful machine at the end?
ADVERTISEMENT
Article continues below this ad
b) Verstappen's overall season-ending results. He's not really made to to the podium apart from two occasions, including one in the season-opening contest at Australia.
That told, the Dutchman, holder of the record for being the youngest-ever race winner (when he won at Spain, in 2016) may just stay back at Red Bull. Some latest piece of news on the developing story had the following to say:
"To be honest, I think it's just important to see what the team bring in the upcoming races," Verstappen said when asked if he could see himself leaving Red Bull as early as next season if he does not get the results he wants.
ADVERTISEMENT
Article continues below this ad
"I'm not too worried about what's going to happen next year or even beyond that. At the moment, I just want to focus on this project because I still think there is a lot of potentials and we're just get started.
"But, like I said, of course, I don't want to keep driving until I'm 35 just for fourth, so we'll see."