"It Gives the Sport More Value": Rafael Nadal Disagrees with Novak Djokovic on Scrapping Line Judges
Published 11/18/2020, 2:16 AM EST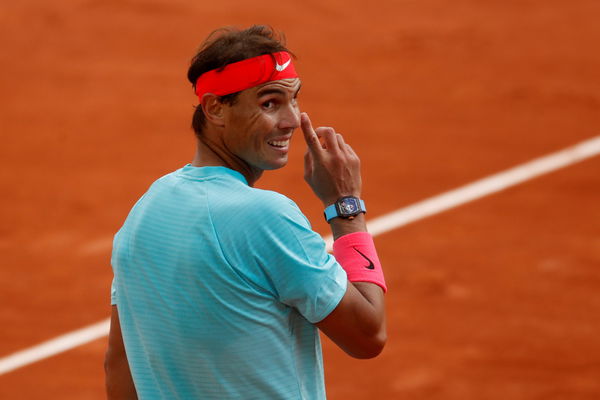 ---
---
In every sport, certain rules and regulations are constantly challenged, and tennis is no different in this case. The topic on debate this time is the need for line umpires in the sport. Earlier at the French Open this year, World No. 1 Novak Djokovic mentioned a desire to play without them. Rafael Nadal disagreed with him.
ADVERTISEMENT
Article continues below this ad
"I prefer the court the traditional way, with line umpires, but I have seen what Djokovic had said at Roland Garros, that he believes that we do not need the line umpires," said the World No. 2.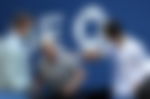 ADVERTISEMENT
Article continues below this ad
"We have room for evolution": Rafael Nadal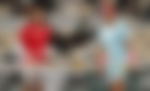 Technology has successfully replaced the human factor in many streams of life. But the line umpires of tennis have the 'King of Clay' on their side. The 34-year-old Nadal said, "Personally, I prefer the line umpires to what we have here… If you ask me what I would like to see in the future… Well, I believe we have room for evolution as a sport as tennis has not changed a lot in the last fifty years, compared to other sports, that is a reality, but at the same time I do not believe that this is the way to improve the "show.""
"It is possible in terms of technology": Nadal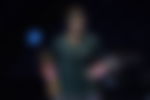 Technology is a major part of everything one does today, but some still like the old ways of doing things, and Rafa has never shied away from acknowledging the history and nature of tennis.
ADVERTISEMENT
Article continues below this ad
Rafa continued, "We can have video analysis as well, you ask it if you have any doubts, then there is a clock for the time between points… What I am getting at is that in the end there can only be two of us players on the court – it is possible in terms of technology. But again, personally, I want to see the umpires, that there is a human factor, it gives the sport more value and grace."
While one player has sided with the technology, the other has sided with the heart of the sport. The coming years will definitely see tennis in a new light; until then, which side are you at?
ADVERTISEMENT
Article continues below this ad