"It Is Simply Impossible" – Novak Djokovic On US Open 2020
Published 06/05/2020, 12:25 PM EDT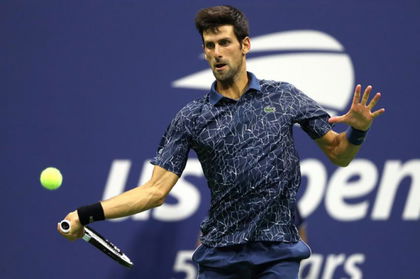 ---
---
The biggest question on the minds of all tennis fans is regarding the organization of any grand slam this year. With the US being devastated by the coronavirus pandemic, the chances of the US Open being organized are getting weaker by the day. Novak Djokovic decided to weigh in on this situation.
ADVERTISEMENT
Article continues below this ad
His words are not what a tennis fan would want to hear right now as they crave tennis. However, they are certainly very practical considering the circumstances. Novak has stated that considering the logistical requirements, the organization of the US Open is impossible.
WATCH –  Novak Djokovic Makes Interesting Choice Between Roger Federer And Rafael Nadal
ADVERTISEMENT
Article continues below this ad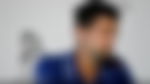 ADVERTISEMENT
Article continues below this ad
That's because it's not just the tennis stars who have to be kept safe. There's an entire team that rides along. Maintaining social distancing in those circumstances would be impractical, as per Novak Djokovic.
What did Novak Djokovic say?
Novak Djokovic termed the organization of the US Open impossible. This is what he had to say –
ADVERTISEMENT
Article continues below this ad
"Maybe I shouldn't be talking about it, but … We would have to sleep in hotels near the airport and should be tested two to three times a week. We would only have the right to be accompanied by one person. It is simply impossible. You have to take into account coaches, physical trainers, physiotherapists. It all seems very complicated to me. I understand these measures, yes, because there are huge financial issues around the organization of the US Open. We will see what will happen."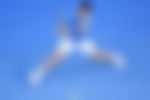 Know More – Novak Djokovic Receives Another Prestigious Award
His opinion is significant because he is the President of the ATP Player's council. In addition, all his points are practically raised. Tennis is a global sport requiring participation from diverse countries. Making such a huge amount of travel between countries possible will not be an easy task. Additionally, the US is still clocking in excessive daily cases. That's why the points made here by Novak Djokovic make complete sense.