It Really Hampered Me: Usain Bolt Opens up on His Lifelong Medical Condition
Published 12/12/2021, 1:03 PM EST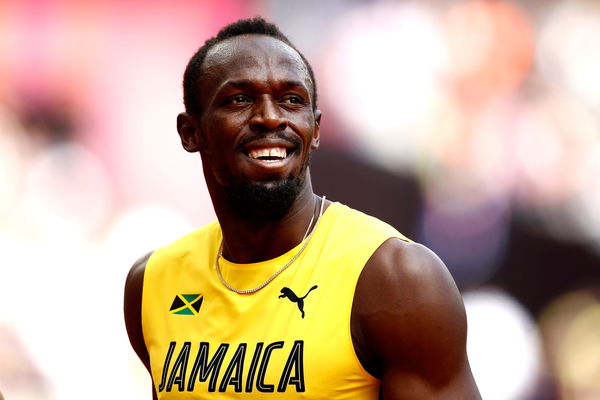 ---
---
Usain Bolt stands out as one of the greatest sprinters ever, with 8 Olympic gold medals and 11 World Championship titles. With his dedication and talent, the athlete gained worldwide popularity at the Beijing Olympics for his double sprint victory. Bolt won gold in the 100 meters as well as the 200 meters, establishing a new personal best.
ADVERTISEMENT
Article continues below this ad
Bolt is not just the fastest man alive, but also the most successful male athlete of the World Championships. His mind-blowing skills make him an inspiration for many. Surviving and reaching the top in the harsh sports world is beyond imagination.
ADVERTISEMENT
Article continues below this ad
Recently, in an interview with ESPN, the athlete spoke about his childhood illness, which might have stood in his way of becoming a successful sprinter.
It gets worse: Usain Bolt
The retired Jamaican sprinter has discovered a new self, stepping into sports. Starting from complete zero, Bolt reached heights one could only dream of. His hard work and sacrifices have been paid off ever since he became the fastest.
Bolt's struggles as an athlete are known to fans, but his old serious illness is not known to many. The athlete recently had an interview with ESPN, where he revealed suffering from a disease he had since childhood.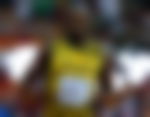 The legend has been coping up with a disease called scoliosis. Anyone suffering from the disease has several problems related to the spine, like twisting and making an 'S' shape.
"When I was younger it wasn't really a problem. But you grow and it gets worse. My spine is really curved bad. But if I keep my core and back strong, the scoliosis doesn't really bother me," said the legendary track and field athlete.
The disease causes severe back pain and takes a lot for one to survive with it. Somehow, training and practicing helped the athlete keep his back strong and fight the disease.
Bolt overcame the disease through hard work
ADVERTISEMENT
Article continues below this ad
Further in the interview, Bolt said working hard really proved to be effective in that condition of his. Bolt found his way to deal with prevailing illness and show his best performances, too.
"So, I don't have to worry about it as long as I work hard. The early part of my career, when we didn't really know much about it, it really hampered me because I got injured every year," said Bolt.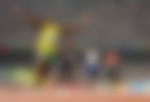 Usain Bolt did not let this issue get in the way of him becoming the World Champion. Through pure hard work and dedication, he overcame this difficulty.
ADVERTISEMENT
Article continues below this ad