"It Still Be $20 for a Pic" – Former WWE Superstar Virgil Charges Money From Hulk Hogan's Daughter Brooke Hogan
Published 06/25/2021, 7:30 AM EDT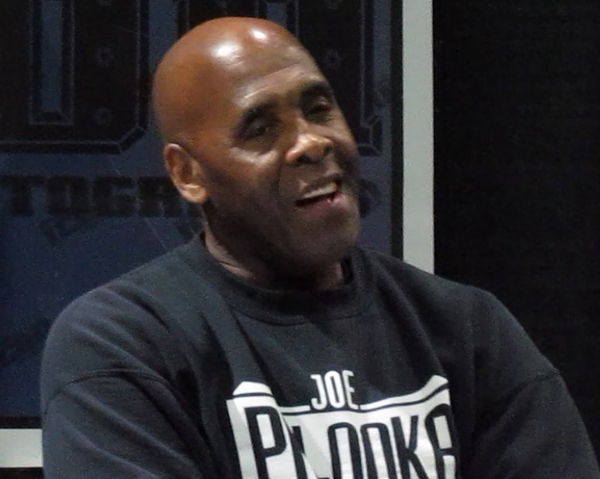 ---
---
Former WWE superstar Virgil is known for his jovial social media presence. Looks like, after all those years of working with the Million Dollar Man, Ted DiBiase, he has learned a thing or two about money.
ADVERTISEMENT
Article continues below this ad
Following his in-ring retirement, Virgil was known to appear on conventions, subway stations, etc. It even gave rise to the sad 'Lonely Virgil' meme.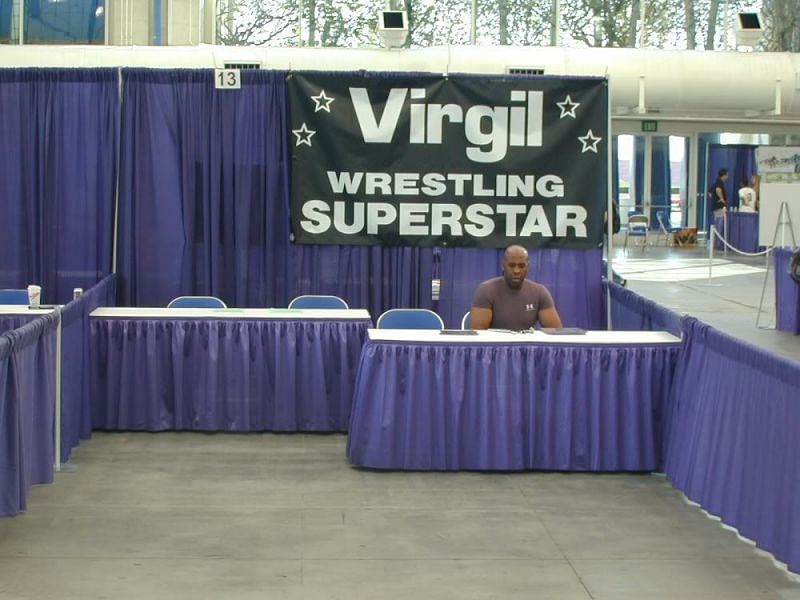 ADVERTISEMENT
Article continues below this ad
However, Virgil seems to pay no heed to those things as he is still trying to get some quick cash by snapping a photo or doing an autograph, and the price does not change for anyone or their children.
He recently posted two photos with WWE legend Hulk Hogan's daughter Brooke. In one photo, Brooke has her purse out, and in the other one, they are normally standing for a picture.
Virgil made the situation more confusing as he wrote, "I don't care who your daddy it still be $20 for a pic $30 for the autograph combo honey."
He could be joking, but Brooke clearly got the $20 worth picture, if not the combo.
Not everyone would demand money from a pro-wrestling royalty like Brooke, but Virgil is still after the money.
Watch This Story – WWE Superstars with the Fastest Submission Victories in WWE History!
Hulk Hogan made Virgil come to WCW
After his association with the Million Dollar Man was over, Virgil mainly went back to the undercard. He used to put over newer talent in matches, including Yokozuna and Bret Hart. He was released in 1994.
WCW then hired Virgil as 'Vincent,' the "Head of Security" for the nWo. He had a similar role to what he had with Ted DiBiase. He then had a brief singles career under various names before leaving the company in 2000.
"I remember it was Hulk's action," Virgil once said. "Hulk was the main man in WCW and he brought all the characters in. He brought Ted and myself in and we were numbers 4th and 5th coming into the group. It was Hulk, Nash, Hall, Ted, and myself with X-Pac being the sixth."
ADVERTISEMENT
Article continues below this ad
"We brought a whole new thing into wrestling. We took one of their greatest stars that they had in Sting and we had Sting hanging in the rafters like he was an eagle flying high over the whole program and Sting was the one of the biggest men in WCW."
Virgil briefly returned to WWE in 2010 and was under a legends contract. His last pro wrestling appearance was in AEW in 2019 when he introduced Jericho for Chris Jericho's Thanksgiving Thank You Celebration for Le Champion.
ADVERTISEMENT
Article continues below this ad