Borna Coric is a talented young player but he hasn't yet explored his potential as much as he could. A few years back, Coric was touted to be pushing for a top-10 place on the Tour. Unfortunately, he has struggled to live up to those expectations, at least until now. In an interview with tennismagazine.de, Coric talked about a wide range of topics.
Back in 2014, the ATP awarded Borna Coric with the 'ATP Star of Tomorrow' title seeing as he was the youngest player in the Top 100. The Croatian clearly had the talent to be a top player in the sport. By 2015, Borna was a top 50 player and everyone started to notice the young kid.
Borna Coric on breaking into the Top-10
Physical fitness is a huge catalyst in a sport like tennis. You could possess all the talent in the world, you could be the most hard-working player around and yet, if you fall to injuries, there is nothing you can do about it.
Coric, unfortunately, had to experience this side of the sport as well when he suffered a knee injury in 2016. He was forced to undergo surgery, cutting his season short. He did come back the following year to claim his maiden ATP title, continuing his rise in the sport.
A few years back John McEnroe predicted that Coric would break into the top 10. Fast forward to 2020 and he is yet to make the Top 10. So what has stopped the Croat from doing so?
"It is hard to say. It takes a lot to be a top 10 player. I have to improve all parts of my game, the serve, and the forehand. Also, the backhand, which is my best shot."
Talking about the many influences on his career, Borna singled Goran Ivanisevic and Ivan Ljubicic as the two players who have had the most impact on him. Elaborating on the dynamic he shares with Ivanisevic, Coric had some good things to say about the former Grand Slam champion.
"When I was 13 I didn't have a coach and I felt a little lost. I didn't play well. Added to that I broke my arm. I had to go through surgery twice. Goran was there for me at the worst moment in my career. He then trained me for about a year. We still exchange ideas often."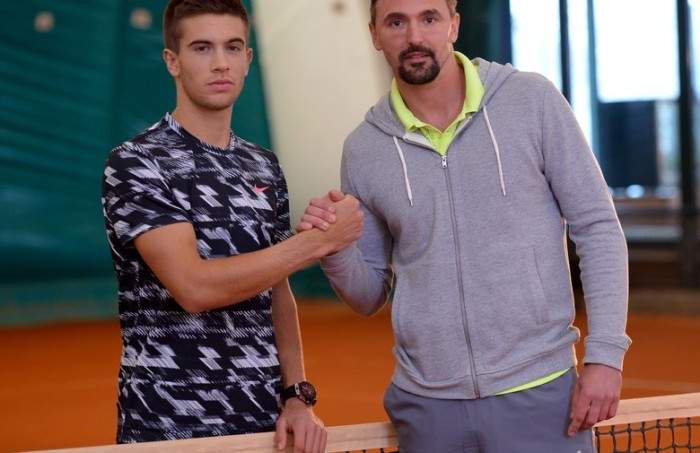 Goran is currently part of Novak Djokovic's coaching team. Incidentally, Borna's game is similar to the Serb in certain aspects. Perhaps Goran will help Coric break into the Top-10 once he leaves Novak's team. Borna certainly has the talent to become an established top player.