"It Was a Total Shock"- Dr Disrespect Finally Breaks Silence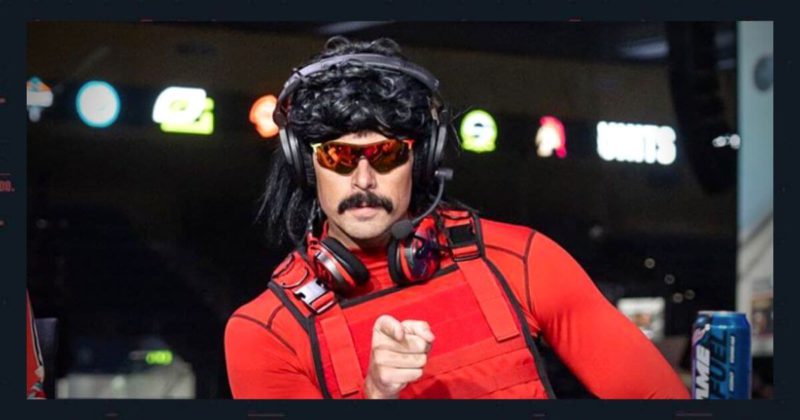 Guy Beahm a.k.a Dr Disrespect is one of the biggest personalities in the streaming industry. Not only does he have a huge fan following, but he is genuinely one of the best entertainers out there. But on June 26th, 2020, news broke that Doc was banned from Twitch and that it was permanent.
This obviously came as a shock to everyone, considering he had just signed a multi-million dollar contract to stream exclusively on Twitch. The worst part? There was no reason provided for his ban. Even today, almost 20 days after the ban, we still don't know what prompted Twitch to ban Dr Disrespect permanently.
From the day he was banned, his final words on Twitter were,
Champions Club,

Twitch has not notified me on the specific reason behind their decision… Firm handshakes to all for the support during this difficult time.

-Dr Disrespect

— Dr Disrespect (@drdisrespect) June 28, 2020
He has maintained complete radio silence since then. This is not the first time Beahm has been banned from Twitch. He had a temporary ban earlier for streaming from a toilet, at an event. This time, things look different.
Dr Disrespect exclusive interview
Doc has finally broken his silence as he spoke to The Washington Post in an exclusive interview. He carefully avoided questions surrounding the reason for his ban but gave us a lot of insight into how he's been holding up.
He said
"I've been dealing with a lot of stress and anxiety," "You know, my wife and I both, this is our livelihood. We worked really hard to get to this point. … Let's just say I've felt all of the emotions that you could possibly feel."
When asked about the reason for the ban, he said
"Honestly, we just don't know. It was a total shock. Imagine showing up to work and the doors are closed and you can't get inside. You're going, 'What's going on?' And you've been told you've been fired. But you haven't been told the reason why. We just weren't given an answer. … It was the worst feeling."
Twitch has also not said anything on this matter. But, this is not the first time Twitch has done this. Popular esports insider, Rod Breslau tweeted this,
food for thought: Twitch does not issue specific reasons to streamers for permanent bans. MethodJosh was banned following a report of sexual assault and Twitch has never commented publicly or privately. Josh & Ice Poseidon were told 'Other TOS violations'. https://t.co/vdmo30jekU

— Rod Breslau (@Slasher) June 29, 2020
Following the Twitch ban, Doc was also banned from Discord for the violation of the Code of Conduct. Taken aback by the news, Beahm and his family took some time off and went on a small vacation.
Also Read: 'No. 1 International Streamer' Recreates Ninja Announcement Video
Doc's last stream
The last few minutes of Doc's last stream said something which got the fans thinking. But Beahm shut things down on that front.
"I kind of stepped out of my Doctor character, which I do from time to time, just having more of a personal moment with my audience in my community. And that was one particular moment, and that's pretty much what that was."
So that clears it up. Doc also refused to address any speculations or theories regarding his ban when asked about the David Icke theory.
Amid all the other brand endorsements Doc has, he also managed a TV development gig with SkyBound Entertainment. When asked about the TV venture, he said,
"Listen, we're gonna see. We've been working really hard. We're ready to go. You know, we're excited to take those next steps.
"We worked really hard to get to this point, and all of a sudden it's just like everything's kind of halted," Beahm said. "But, you know, I'm surrounded by a good team. And we're putting together a nice little game plan. I'm really excited to take things to the next level."
It's definitely a difficult time for Doc, considering he said his livelihood depended on it. However, it also seems that he might have some big announcements in the coming days. While we still wait for Shroud and Ninja to make an announcement after the Mixer shutdown, we may just see a surprise from Dr Disrespect.
Akshay Patel
I love to play games of all kinds. You can usually find me casually teaming up with my squad to play the most random games ever. Oh, and I also manage to write about those sometimes