"It Was Crazy" – Former Olympic Gold Medalist Reminisces Fanboy Moment With Rafael Nadal at the Games
Published 08/02/2020, 10:57 AM EDT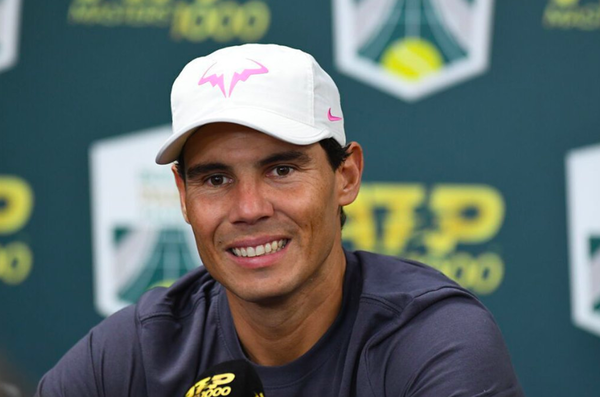 ---
---
19-time major winner Rafael Nadal has earned numerous fans over the course of his career with the way he carries himself, both on and off the court. One such fan is Olympic champion, South African swimmer Chad Le Clos.
ADVERTISEMENT
Article continues below this ad
Le Clos has four Olympic medals to his name. A gold medal and three silver medals won across the 2012 Games in London and the 2016 Games in Rio de Janeiro.
Chad le Clos remembers "crazy" moment meeting Rafael Nadal
ADVERTISEMENT
Article continues below this ad
The South African star was himself one of the biggest swimmers in the world at the 2016 Games and had numerous fans lining up to get his autograph or a picture with him. But the swimmer had his 'fanboy moment' when he came across Rafael Nadal at the Olympic Village.
Speaking in a recent interview with Marca, Le Clos recalled that moment and said he could not believe his eyes when he spotted Nadal.
 

View this post on Instagram

 
"I remember that in 2016 I was eating one day at the table, which is very long. Five or six meters from me was Rafael Nadal. I see him and say: 'It is not possible, it cannot be him. Seriously It's not Rafael'," Le Clos reminisced.
"So my coach and I came up to him and said, 'Excuse me, can we take a picture? He says, Sure!' And obviously, his Spanish accent is heard. We took a 'selfie' with him while we ate, it's crazy," the South African added of his meeting with the Spanish superstar.
There are bigger athletes than me at Olympics: Le Clos
He said that when others came to take pictures with him, he thought to himself that there actually many bigger and more famous athletes than him at the Games.
"We also saw Usain Bolt a few times and obviously there were a lot of people surrounding him. It's an incredible feeling to be part of it and see so many people there. I was very proud," Le Clos said.
"Some people took photos of me and I thought, 'Hey, I'm not the most famous guy here, there are other bigger ones.' So it's amazing," he further added.
ADVERTISEMENT
Article continues below this ad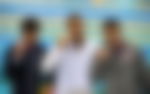 Le Clos' biggest career moment came when he beat the legendary Michael Phelps. He went on to win a gold in the 200m butterfly event at the 2012 Olympics, as a 20-year-old. He is expected to add to his gold medal tally at the 2021 Games in Tokyo.
Nadal himself is a two-time Olympic gold medalist, winning the top prize in both the singles (2008 Beijing) and doubles (2016 Rio de Janeiro) events.
ADVERTISEMENT
Article continues below this ad
Source – Chad le Clos Instagram, Marca
Also read – Will Rafael Nadal Play the US Open 2020 If Mutua Madrid Open Gets Canceled?