'It Was the Best Decision": Former Charlotte Hornets Star on Why Michael Jordan Owning the Team is a Big Deal
Published 01/18/2021, 5:15 AM EST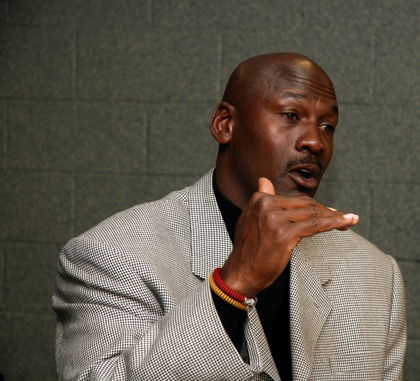 ---
---
There is no part of life Michael Jordan hasn't set foot in, whether it's the world of entertainment, business, and, of course, professional basketball. He also made it his life's goal to accomplish as much as possible in whatever he set his mind on doing. However, there is still one part of his life that remains incomplete, and that is helping the Charlotte Hornets get an NBA championship.
ADVERTISEMENT
Article continues below this ad
How MJ got a hold of the Charlotte Hornets
Jordan's overachieving attitude made him lead the Chicago Bulls to six NBA titles. The way MJ moved back and forth between retirement made everyone realize that nobody could keep him away from the sport. In fact, even when he was president of the Washington Wizards, he came out of retirement one last time because he knew he could help them more on the court than off it.
ADVERTISEMENT
Article continues below this ad
However, that didn't happen. He also hasn't had any luck so far in getting the Hornets a title. Jordan had tried to buy a minority stake in the Hornets, which were then known as the Charlotte Bobcats. The owner at the time, George Shinn, refused to make a deal. But a few years later, he tried his luck again, and from having a minority stake, he eventually ended up with majority ownership of the Hornets.
One of the biggest reasons behind Jordan's decision to target the Hornets could be because of his childhood. He grew up in North Carolina and it felt like it was his dream to get his home team the same success he has achieved as an individual.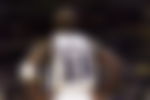 Was becoming an owner a good decision for Michael Jordan?
Former NBA player, Muggsy Bogues is known for his stellar decade with the Hornets. He is actually the shortest man to ever enter the NBA but made a name for himself in his 14-year career. But by the time Jordan took over the Hornets, Bogues had left the team. In an interview, Bogues was asked what he felt about MJ and the Hornets.
ADVERTISEMENT
Article continues below this ad
"Things come in full circle. He's from Carolina. He found the opportunity when Bob Johnson wanted to get out and it was the best decision, I think him and his family probably could have made. Because in his position, what this organization means to this community, in this state and for him to be the owner of that, it just puts a great spot on his legacy," Bogues explained. "Because the things he's able to do with the team, hopefully. Continue to maybe bring a championship here. That's the goal. That's the ultimate goal… So he is in a good position and for him to be able to own the Hornets, is well deserved."
Will Michael Jordan ever be able to achieve as much success with this team as he did with the Bulls? Well, it is slightly unlikely because he isn't on the court. However, that hasn't changed the fact that he is making loads of money with this investment. Muggsy was on point when he said that this was the best decision MJ ever made.
ADVERTISEMENT
Article continues below this ad