"It Was Very Scary": Maria Sharapova Details About Her Move From Russia to US
Published 12/17/2020, 11:52 AM EST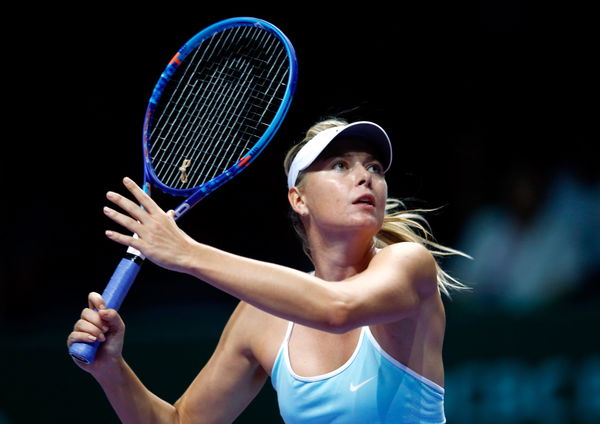 ---
---
Five-time Grand Slam champ Maria Sharapova moved to the US at the age of seven. To start her professional tennis training she had to move from Russia. But it wasn't easy for her as she had to cross a few barriers to get accustomed to how things happen in the US.
ADVERTISEMENT
Article continues below this ad
In a recent interview, Sharapova spoke about moving to the US for tennis at the young age of seven. She revealed that it was scary, but they had to move because Sharapova was a young prodigy.
"It was very scary, and there was a lot of fear in the family. But we were doing it because a lot of people noticed that I was talented from a young age and they encouraged my father to keep progressing that talent and to keep working at it because talent wasn't enough."
ADVERTISEMENT
Article continues below this ad
Maria Sharapova on learning English
There were initial troubles for Sharapova as she landed in the US. Her mother couldn't join her because of visa issues. She didn't know the language and thus was the odd one out. But Sharapova quickly mingled well with the children there and learned English.
"I was kind of like the odd one out. But from a young girl's perspective it was really exciting I didn't speak much English I knew a few words I had a tutor, and I learned very fast because I was surrounded by kids at a tennis academy."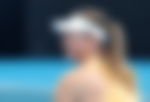 Sharapova on what was new in the US
Obviously, at the tender age of seven, Sharapova missed her home in Russia. Sharapova and her family understood that she had the talent, and that needed the exposure. Maria herself understood that tennis wasn't a popular sport in Russia back in the 90s. Thus she grabbed the opportunity and exposure she received in the US to become the player she is now.
ADVERTISEMENT
Article continues below this ad
"I picked up English so fast but I miss my mom you know I miss my friends I miss my home and but what I did love about America was I right away understood what opportunity was and the coaches and the talent that was there they pushed me to be a better player."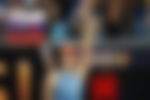 Sharapova is one of the few players in history to achieve the golden Grand Slam. She has now become a permanent resident of the US. Sharapova retired this year at the 2020 Australian Open, becoming one of Russia's greatest sportspersons.
ADVERTISEMENT
Article continues below this ad