"It Wasn't Easy": Simona Halep Reflects on Her Challenging 2020 Season
Published 12/04/2020, 11:26 PM EST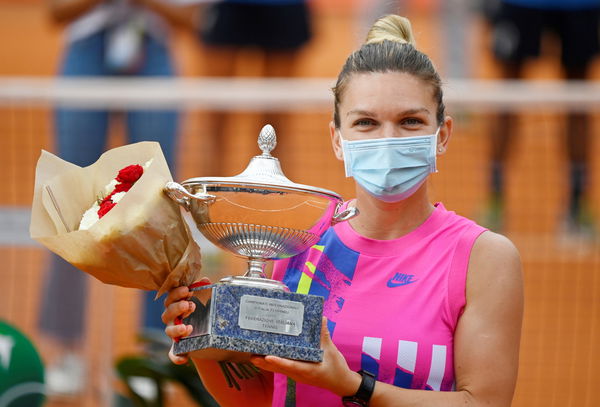 ---
---
The 2020 ATP Tour will go down in history as an exhaustive and a tiring year for tennis. But, looking back at the journey through the year, there have been a great many learnings too. Facing the pandemic outbreak as a world together and then running the show despite tough conditions, to name a few. Romanian Simona Halep tweeted her experience of the season starting with, "2020… what to say?"
ADVERTISEMENT
Article continues below this ad
The World No. 2 had a great season with a 23-3 record. However, losing to Iga Swiatek in the fourth-round of the French Open this year cost Halep a year-end top position. The 29-year-old won 3 titles in the year–Dubai Open, Italian Open and Prague Open.
"Realized how grateful I was": Simon Halep
ADVERTISEMENT
Article continues below this ad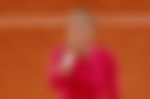 Even though many obstacles stood in the way, tennis resumed and allowed players to continue to perform their skills. This not only helped players earn a living, but also keep the momentum in hard circumstances.
"It has been one of the most challenging years of our lives. When tennis was taken away, I took a step back and realized how grateful I was to be able to play the sport I love for a living. I was proud to come back and win 2 titles, to build a 17-match win streak and to finish in the top 4 for the 7th consecutive year."
"I want to thank my team for all their hard work and for the sacrifices they made this year. It wasn't easy but we all learned a lot," said the 2 times Grand Slam winner. The Australian Open will start her 2021 season, but before she does that, she expressed gratitude to the Covid warriors.
"The real superheroes are the healthcare workers"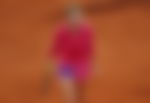 By watching the healthcare workers tirelessly work, we all learned a lesson the hard way. They will continue their good work even in 2021, as the virus has not been entirely ceased. The 22 WTA titles winner gives them her best.
ADVERTISEMENT
Article continues below this ad
"The real superheroes of this year, though, are the healthcare workers who are fighting for us every day. Looking forward to seeing you all for the 2021 season," said Simona. The Australian Open, apart from the strict quarantine rules, will prepare the most secure bubble on the face of the earth.
Semi-finalist of 2020, the Romanian will aim to go further in Melbourne Park next year. Considering her tennis abilities, it wouldn't be a surprise if she wins her 3 Grand Slam title in Down Under.
ADVERTISEMENT
Article continues below this ad
WATCH: Kristina Mladenovic's Herculean Preparation Ahead of Australian Open 2021