Italian Media Rips Apart Sebastian Vettel, Label's Him Ferrari's Biggest Problem
Published 04/02/2019, 1:30 PM EDT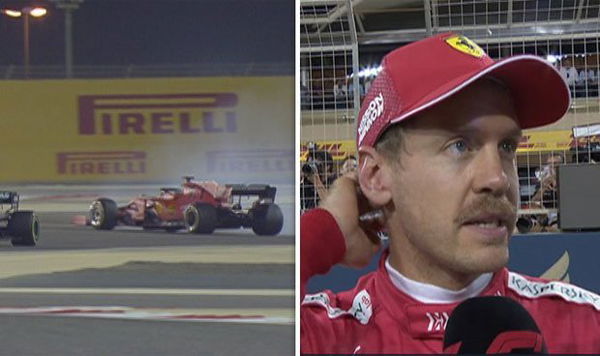 Sebastian Vettel failed to make it to the podium at Bahrain. Does that make him feel awful? Does that make matters worse for him given that at the 2019 Australian Grand Prix as well, he finished outside of the top three? Post the Bahrain Grand Prix, where the only sigh of relief for Ferrari was Charles Leclerc's fighting third, it appears that all's not well for Sebastian Vettel.
ADVERTISEMENT
Article continues below this ad
While it makes little sense to understand why that is- given this time last year, he had already won two back-to-back races- it's Sebastian Vettel's team that seems to have found disconsolation in the form of the German.
And if not, then this is exactly what it seems, particularly from the point of view that thus far, Sebastian Vettel is behind 2018 champion Lewis Hamilton already. Wondering how?
ADVERTISEMENT
Article continues below this ad
Well, have you tried to scroll through the tables at this point in time? If so, then to Hamilton's 43 (second, behind table topper Bottas), Sebastian Vettel with 22 cuts a grim figure on fifth.
That said, in the aftermath of the 2019 Bahrain Grand Prix, the Italian media, it seems has come down rather harshly on the man behind four world titles.
Here's what you need to know and may, in fact, shock Sebastian Vettel's fan-army, a contingent that cannot be doubted for supporting a man who's been an absolute racing icon in the past seasons.
Apparently, famous Italian publication La Gazzetta stated that "Ferrari have one certainty and two problems. The certainty is Charles Leclerc and the problems are reliability and Sebastian Vettel."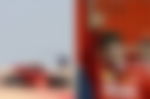 Wondering if that's enough of Vettel-bashing? Hey, there's more. Corriere Della Serra, another noted Italian media outlet shared that, "Leclerc is now the true challenger to Lewis Hamilton.
ADVERTISEMENT
Article continues below this ad
And perhaps what you are about to read about Sebastian Vettel below may seem like hitting the German 'below the belt.' Apparently, Corriere dello Sport, among the noted sport-based outlets shared that, "Ferrari are looking at a future that does not include Vettel."
What's also being said is that Mick Schumacher could possibly be racing alongside Leclerc soon, but who knows- isn't it?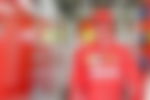 The above told, one can't help but wonder whether Sebastian Vettel has himself given the above journals a read or has he skipped them all, maybe in a bid to move ahead as perhaps one would expect him to?
ADVERTISEMENT
Article continues below this ad
The above told, Sebastian Vettel has shared his perspective about the comments being made regarding his performance at the Bahrain Grand Prix and was quoted as saying, "I will be happy to get back behind the wheel at the test this Wednesday," he said. "I think we have work to do."