"He Has to Try to Overflow": Coach Explains Rafael Nadal's Tactics in Rome Final Against Novak Djokovic
Published 05/20/2021, 11:54 AM EDT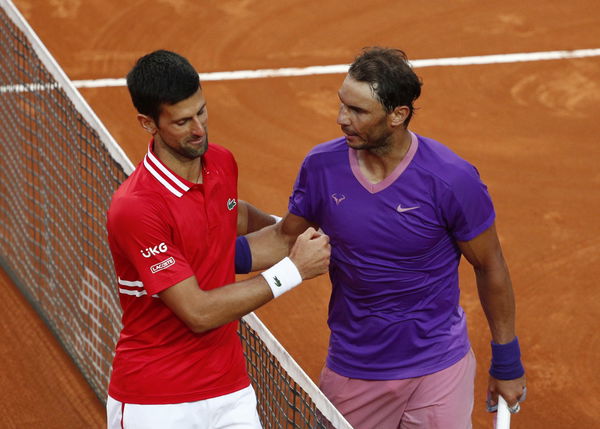 ---
---
Catalan tennis coach Francisco Roig, who has for long been part of Rafael Nadal's support staff, has shared his thoughts on the Italian Open final. In a dream final with old rival and current World No. 1 Novak Djokovic, Rafael Nadal came through in three sets to lift his 10th career title in Rome.
ADVERTISEMENT
Article continues below this ad
The Spaniard started slowly, surviving a tricky tournament opener against Jannik Sinner and his next against Denis Shapovalov, before gradually lifting his game over the next lot of matches to pick up another title.
Coach says Novak Djokovic led Rafael Nadal 20-5 in longer rallies
ADVERTISEMENT
Article continues below this ad
Roig, who took charge of coaching matters in Rome in the absence of Carlos Moya and was often spotted on the stands, watching the Spaniard in action, said Djokovic won more of the longer rallies in the championship clash.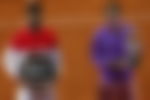 He said that the Serb led Nadal 20-5 in rallies that were of nine shots or more, adding that the Spaniard possibly erred in going for more power behind his shots to close out points quicker.
The coach added that the long rallies are the result of Nadal not hitting as well as he can, thereby giving an opening to Djokovic to switch defense to offense and winning most of the points in the end.
On the Serb dominating the longer exchanges, Roig said, "That's right, 20-5 on the 9+ hit points. These long points occur when Rafa is not hitting with the necessary quality, what happens is that he has the ability to play one more ball."
Important for Nadal to find middle of his racquet, says coach
The veteran coach added that when the Spaniard whips it off his handle as he is known to, he would finish a rally in "three or four shots" more often than not.
"When he hits well, in three or four shots, he is capable of overflowing, with a good deep rest, entering the court," Roig observed, adding that it is very important for Nadal to find the racquet before the "technical aspect comes into play".
The coach was quick to point out, however, that the Spaniard likes playing longer rallies.
But he added since Nadal takes a lot out of himself mentally while fighting for each point, one can understand why he would want to close out points early with big shots to take the fatigue out of his play.
ADVERTISEMENT
Article continues below this ad
"Because mentally he is a player who wears a lot when fighting each point, I also understand that he has to try to overflow with his blows so as not to play too (many) long points," Roig said.
(All quotes are translated)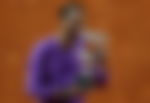 ADVERTISEMENT
Article continues below this ad
Though Djokovic won more points off longer rallies, he had no answer to Nadal's signature topspin and drop shots which eventually took the Spaniard to the Rome title.