"It's A Respect Thing"-Old Foe Ready To Help Jon Jones In These Troubling Times
Published 04/21/2020, 11:50 AM EDT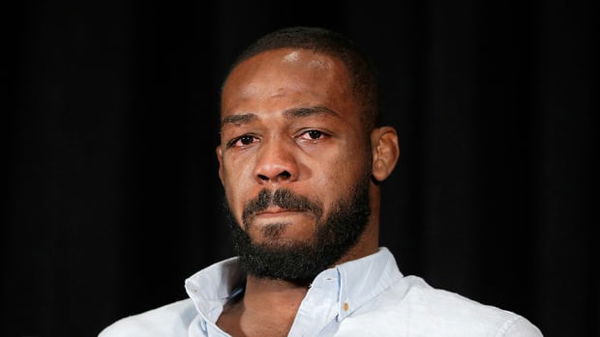 ---
---
Chi Lewis-Parry still wants to enter the cage opposite Jon Jones. He says they have some unfinished business. But if ever the time comes, he would without a second thought go the extra mile to help out Jon Jones.
ADVERTISEMENT
Article continues below this ad
Lewis-Parry, British heavyweight and UFC's light heavyweight champion Jon Jones have had their fair share of back and forth. This all started when Parry was a part of Daniel Cormier's training camp when he was set to face Jones. It was then that the heat started, and is still on both their minds to date.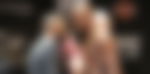 ADVERTISEMENT
Article continues below this ad
Lewis-Parry talking about Jon Jones' career so far, says he appreciates what the fighter has managed to pull off. He said, "Regardless of whether I like somebody or not, I can't knock their talent or what they're good at. The guy's a remarkable athlete. He's got everything. Everything you could possibly want in a complete athlete, he's got it. Even down to the negatives outside of the cage, he's got that. Every great's had it. Mike Tyson had it. Every great has had some sort of turmoil or trouble outside of their profession."
Lewis-Parry is willing to help Jon Jones
ADVERTISEMENT
Article continues below this ad
Parry is all praises for Jones' in-ring abilities. He calls him a legend in the making. But Jon Jones in the outside world needs help. Speaking of Jones' infamous 2015 hit and run case, Parry said," If I crashed into a woman, and she was pregnant – pregnant or not, if I crashed into a woman or a man – I'm not running away. Even if I didn't have insurance or a valid license, or I was in somebody else's car, I'm not running away, because that is the wrong thing to do. Especially if you know someone could be hurt."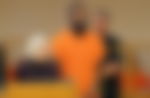 And if the time ever came where Jon Jones reached out to Lewis-Parry for help, he wouldn't stutter. He said, "So if the guy can hold his hands up and say, 'I was wrong. Have you got any advice?' Or 'Can you recommend anything?' Or 'Do you know anybody that can help?' No problem, mate. Because I don't hate anybody. I don't hold on to hate. But you're not going to mug me off. I'm not going to have that. It's a respect thing."
ADVERTISEMENT
Article continues below this ad
So despite Chi Lewis-Parry wanting to rip Jon Jones apart, he's always ready to help a man when they're down.