'It's a Shock to the Body' – Aaron Rodgers Recalls Some of the Coldest NFL Stadiums He's Visited
Published 01/14/2021, 8:45 AM EST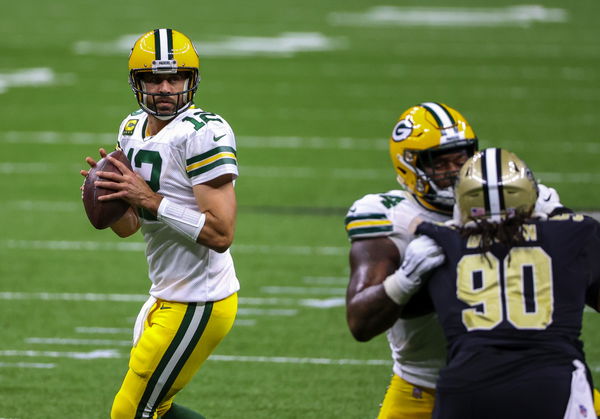 ---
---
Being a guy growing up in California, Aaron Rodgers sure has adapted well when it comes to playing in the cold. In fact, the quarterback has made the frost-bit inducing Lambeau Field his home now for 16 seasons. 
ADVERTISEMENT
Article continues below this ad
The notoriously frigid conditions that the stadium brings with it around winter is well documented. The "Ice Bowl", and many other legendary games have gone down at what NFL knows as 'The Frozen Tundra'. 
But even for a guy like Aaron Rodgers, certain fields are more difficult than others to play on. Even when compared to the difficult conditions of Lambeau Field. 
ADVERTISEMENT
Article continues below this ad
The Frozen Lake effect of Chicago 
While talking on the Pat McAfee Show, Rodgers mentioned just how difficult it is to play at Chicago's Soldier Field.  
"I remember, we didn't have a lot of late games in 2005-6. But in '07, we had a couple that I would say were miserable games. I was on the sidelines for both, but we played in Chicago, which is one of the coldest environments ever."
Last night's #GBvsOAK wasn't the first NFL game to be played on shortened field. In first-ever playoff game in 1932, Bears played Spartans in Chicago. Cold temps and snow moved game indoors to Chicago Stadium. It was played on an 80-yard field and 30 feet narrower. Bears won 9-0. pic.twitter.com/gFcOHw3q5v

— Gil Brandt (@Gil_Brandt) August 23, 2019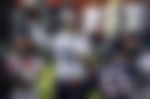 "I mean, we're always talking about the frozen tundra. But the frozen lake effect of Chicago is tough. In '07 late in the year, we played in Chicago and it was gusting at 50 miles an hour."
Rodgers said that the game against the New York Giants later that year was also in a brutal environment. 
First snow game at a wind chill of -16 for Aaron Rodgers
Aaron Rodgers' first real snow game ended up coming in 2008, against the Chicago Bears. With no prior experience of playing in such frigid conditions, Rodgers described the incident as a "shock to the body".
"So I didn't know what it was like to play in that type of environment. But it was really, really cold. Then in 2008, for my first real cool game, we played in Chicago on a night game later in the season," the Green Bay Packers quarterback said. 
ADVERTISEMENT
Article continues below this ad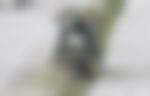 "And the night before it was -4 and I was thinking, 'How the hell are we gonna get warmed up to a wind chill of -16 that night? So, that's definitely a shock to the body."
But when the LA Rams come around on January 16, Aaron Rodgers will be ready to embrace the challenge that a familiar Lambeau Field puts ahead of him.
ADVERTISEMENT
Article continues below this ad