"It's Doing What it's Supposed to do"- Sebastian Vettel Happy on the Update Package After Successful Spanish GP Qualifying
Published 05/09/2021, 8:50 AM EDT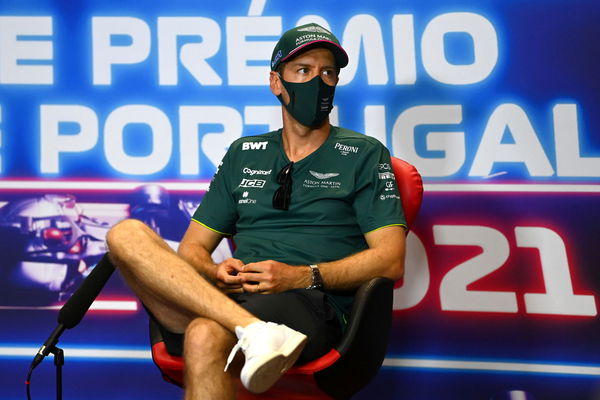 ---
---
Last weekend, Lance Stroll ran some new updates on his Aston Martin car in Portugal. This weekend, Sebastian Vettel too had the new parts for the Spanish Grand Prix. These parts seem to be working well, as Vettel qualified 13th fastest, though he is still behind teammate Lance Stroll. Now, he and Stroll will look finally getting a good haul of points in Sunday's race.
ADVERTISEMENT
Article continues below this ad
Talking about the first satisfactory qualifying round in the season, Vettel said, "I think the position is difficult to project. It was very tight, so we would have liked to be a bit better off but, wasn't much. I think it's doing what its supposed to do, so it's working. As we've seen, its very close and every weekend is a bit different. Unfortunately, we weren't quite there this weekend to step into Q3. Let's see what we can get tomorrow."
What to expect from Sebastian Vettel in the race
ADVERTISEMENT
Article continues below this ad
Admittedly, Vettel is eager to get his season back on track after a slow start to the season. The German driver has had a nightmare couple of years in the latter stages of his F1 career. He moved to Aston Martin, hoping to revive his flailing career.
ADVERTISEMENT
Article continues below this ad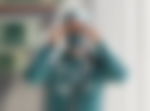 Of course, his experience is a big boon for the team and for Lance Stroll. In the latter's case, it helps his personal development and he can hone his craft under Vettel's guidance. Already, Stroll has been performing decently, and Sebastian Vettel is not too far behind.
Of course, the team's pace is a far cry from its predecessor, Racing Point. In its Racing Point days, the outfit has managed a couple of podiums and often battled to be considered as best of the rest. Sadly, they lost that chance and may have to start rebuilding their team from the ground up.
ADVERTISEMENT
Article continues below this ad