'It's Fake Pressure' – Former NFL Player Feels There's No Real Threat of Bill Belichick Losing His Job
Published 04/04/2021, 1:03 PM EDT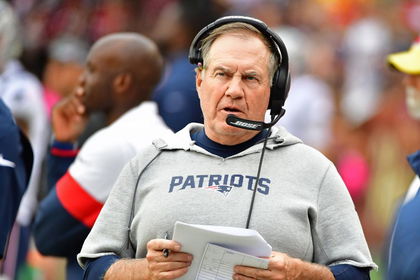 ---
---
Bill Belichick has been around in the NFL for well over four decades now. Of that, he's spent almost half his time with the New England Patriots. 
ADVERTISEMENT
Article continues below this ad
After a brief stint in New York, he joined the Patriots back in 1997 as their assistant head coach. Subsequently, Belichick took on the role of a head coach in 2000, and it didn't take him long to win the franchise its first Super Bowl.
Winning the Lombardi Trophy for the first time as Patriots Head Coach back in 2002, Bill Belichick has won five more titles with the franchise so far. And he's not done just yet. 
ADVERTISEMENT
Article continues below this ad
After a losing season in 2020, the Patriots' Head Coach and GM is now looking to return to winning ways. By signing a plethora of players in free agency, Bill Belichick is looking to make sure there's no repeat of last season.
But many of late have been questioning Bill Belichick's choices as GM. Even Robert Kraft, the owner of the New England Patriots, publicly said that his side's performance in the draft of late has been poor. 
With the pressure on Belichick, many believe another losing record in 2021 could put some serious pressure on the legendary Head Coach's job. One former NFL player though believes Belichick is going nowhere. 
Bill Belichick set to stay at New England
During a segment of Get Up, former NFL player turned analyst Domonique Foxworth said that the so-called pressure on Belichick is not something he'd be worried about. 
Foxworth suggested that Belichick's stature is such that no matter what the result, he'll be around as the Head Coach for the Patriots.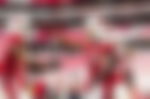 "The pressure is not up in New England, because pressure suggests that there's going to be some sort of consequence. I feel like Bill Belichick can go 0-17 for the next six seasons, and they still ain't gonna go nowhere," said Foxworth.
Reminding everyone of what Bill Belichick has achieved with the franchise, Foxworth said the pressure on Bill Belichick is anything but real.
"Robert Kraft is only talking in the media. They not gonna move on from this man who has gotten them to nine Super Bowls. Won them six and is the greatest coach we've ever had. So it's fake pressure," Foxworth said.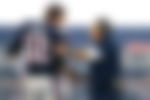 "It's a little bit of heat, but it's not really hot in New England right now," he added.
ADVERTISEMENT
Article continues below this ad
One could raise the argument that the Patriots shipped out legendary QB Tom Brady when deemed surplus to demand. But that was a decision taken jointly by the ownership and Belichick.
Whether Bill Belichick suffers the fate or not, we'll have to wait and see.
ADVERTISEMENT
Article continues below this ad