"It's Getting Harder"- 35-Year-Old Shaun White Reveals He Crashed While Training For Beijing Winter Olympics 2022
Published 10/21/2021, 2:25 PM EDT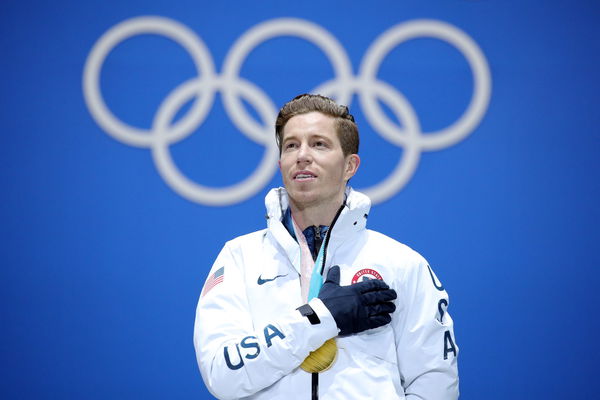 ---
---
Star snowboarder Shaun White is a 3 time Olympic Gold Medalist. Besides being the first snowboarder to win three golds, White is also the winner of numerous Summer and Winter X Medals.
ADVERTISEMENT
Article continues below this ad
He made his Winter X Games debut in 2000 and has since won five Slopestyle titles, as well as five Superpipe titles in 2003, 2006, and 2008–13. The American professional Snowboarder and Skateboarder, Shaun White, is notably a musician and actor as well.
ADVERTISEMENT
Article continues below this ad
The 35-year-old will be at the qualifying events for his fifth Olympics this December. Being one of the oldest yet toughest athletes, White accepts that 'it is getting harder'.
A little seasoned, Shaun White is taking it one step at a time
The star snowboarder, Shaun White will be seen in the qualifying events for Winter Olympics this year. White is one of the oldest athletes in the field and he accepts the fact that things are getting tough with increasing age.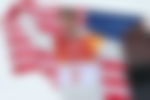 "Feeling a little seasoned at this age but hanging in there. I will admit it is getting harder. You know, just the day in and day out. The grind of doing these tricks," said White.
He also talked about the difference in his attitude and the way he used to be quicker in terms of recovery earlier. Now, he is less active and needs more rest. "I took a really bad crash a couple of days ago. I remember I would just bounce back up and feel great. But [now] I'm like, might need a couple of days more rest before I get back out there. Everything with patience and time," he added.
Despite being 35, he is still confident enough to compete at qualifying for another year. He'll be hoping to bring back home yet another medal in 2022.
White's potential Skateboarding appearance in Tokyo
The athlete also had the desire to compete in skateboarding during this year's Summer Olympics in Tokyo. But ultimately, the American decided to stick with snowboarding.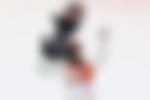 "Obviously I had my sights set on the Summer Olympics. I've always been an avid skateboarder, turned professional at 16. I was super excited for the opportunity to maybe compete in the Summer Olympics," said the athlete.
ADVERTISEMENT
Article continues below this ad
Shaun said that the pandemic was what gave him a chance to re-think his choice of sport. It was then that he put his focus back into Snowboarding.
"But with the pandemic that struck through and the really tough decision of am I really ready to walk away from snowboarding yet. I just wasn't. I switched gears and switched focus back to the winter sports," he added.
ADVERTISEMENT
Article continues below this ad
Snowboarding or Skateboarding, where do you think White is at his best?