"It's Gonna be Worth It"- Dr Disrespect on Upgrading The Arena
Published 10/26/2020, 7:42 AM EDT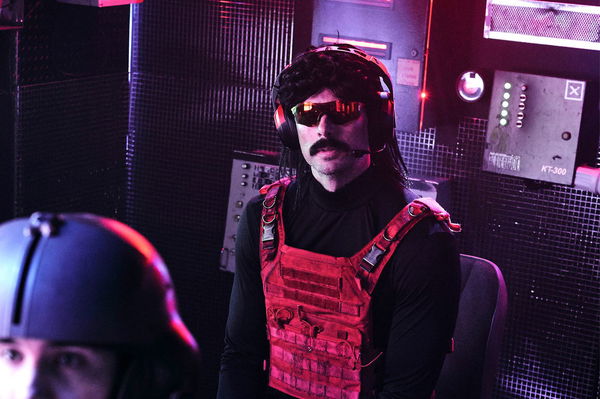 ---
---
Dr Disrespect is probably the biggest name in the streaming industry. In terms of popularity, reach, and stature, there are only a few others who can stand toe-to-toe with him. Streaming is considered a young man's game. Not for Doc, though, who is one of the oldest streamers ruling the roost. Not only is he a good gamer but also a great entertainer where he caters to his audience from his 'Arena'.
ADVERTISEMENT
Article continues below this ad
The Arena is a huge part of Dr Disrespect's streams. It is where he makes the magic happen on his streams. Now, it seems his Arena is getting an upgrade according to a clip he posted on Twitter.
Doc said, "Inside The Arena you know what I'm gonna do? I'm going to build a garage for all my little toys. It's going to cost me a lot of money, but it'll be worth it, trust me."
ADVERTISEMENT
Article continues below this ad
Dr Disrespect is adding a garage to The Arena
ADVERTISEMENT
Article continues below this ad
The clip reveals that the construction of a new parking structure in the Arena has indeed started and will finish soon. Obviously, it had to have a dramatic touch to it considering it is Dr Disrespect. Nevertheless, it is already looking like a great addition to the Arena, which will possibly be revealed soon.
In addition to this, this new structure may even make its way to Rogue Company's latest map, 'The Arena'. Dr Disrespect designed the map himself and got his own skin in the game, too. With the actual arena getting an upgrade, the in-game arena may get one as well. It may be too soon for that to happen, but it is still a possibility.
Apart from upgrading his Arena, Doc has also been betting big on UFC fights. Apparently, Doc recently bet $1 million on Justin Gaethje rooting for him to beat Khabib. Clearly, things did not go according to plan as Khabib kept his undisputed winning streak intact.
ADVERTISEMENT
Article continues below this ad
Doc may have exaggerated when he said he bet a million dollars, but this doesn't change the fact that he does have a million dollars to spare.
Nevertheless, he'll probably learn from this experience and make better decisions in the future. Hopefully, no such mishaps will happen while he is upgrading the arena and his regular streams won't be interrupted either.
Trending Stories