It's Hard Not to be Friends With Conor McGregor After UFC 246: Donald Cerrone
Published 02/06/2020, 3:05 PM EST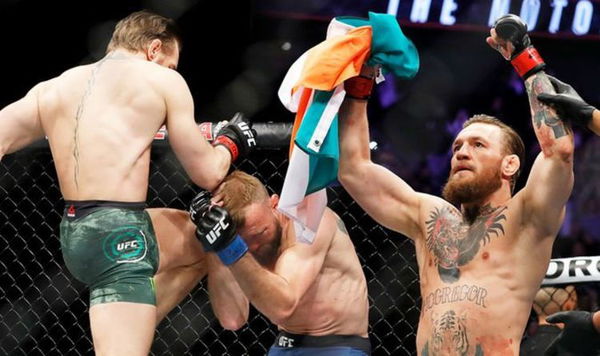 ---
---
Conor McGregor, The Irishman, lived up to the hype created by his return to the octagon by providing the fans with a short yet exhilarating bout against the legendary Cowboy, Donald Cerrone.
ADVERTISEMENT
Article continues below this ad
The UFC universe had been eager to watch Conor McGregor fight again, as it had been a year since his leave, and his absence did not bode well with them. thus, when it was announced that he would be facing The Cowboy in his first fight on rejoining the roster, it is safe to assume that everyone was equally elated.
The fight, which was the main event at UFC 246, began with The Irishman quickly dashing out a missed left hand, shoulder strike, head kick, and ground and pound to secure a swift 40-second victory via technical knockout.
ADVERTISEMENT
Article continues below this ad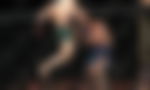 Watch: The Fans Celebrate On the Street After the Notorious Return of Conor McGregor at UFC 246
Immediately after the fight came to an end, Conor McGregor rushed to hug his opponent, Cerrone, to show respect to the legendary fighter. Even before the fight, The Irishman had said, "He's earned my respect through his activity. It's hard not to respect Donald."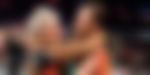 The Notorious even went up to Cerrone's grandmother, who had entered the octagon to support her grandson, and gave her a big old hug too. he said, "She's just a phenomenal woman, that lady. She's there from the first fight of the night to the final fight of the night and even after the bout, she came over, showed me respect. I showed her respect, and it was great to finally meet her. You see her, she's a prevalent part of the game, isn't she? Donald's fought so much, and that lady's there from the start of the fight to the finish, man. What a lady. What a man she's raised. I'm very, very honored to share the cage with Donald. I'm very proud. He's a good man, and he's got good people behind him. Much respect."
ADVERTISEMENT
Article continues below this ad
Similarly, in response to the question, "are you, friends, with Conor now?", Cerrone replied, "After an a** whooping like that, it's hard not to be."
It is times like these when the respect and acknowledgment that fans show towards these personalities are multiplied enormously in gratitude. such shows of maturity in a fighting sports act as epitomes of sportsmanship.
ADVERTISEMENT
Article continues below this ad