"It's Hard To Explain To People" – Novak Djokovic Defends Decision To Have Crowds At The Adria Tour
Published 06/21/2020, 12:15 PM EDT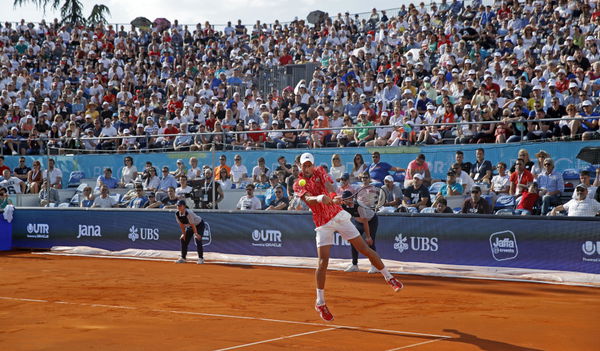 ---
---
Novak Djokovic has faced a lot of criticism in the past few days for the flouting of social distancing rules during the Adria Tour. While the event itself was groundbreaking, there were some concerns raised by those watching.
ADVERTISEMENT
Article continues below this ad
Novak recently spoke to the Eurosports Tennis Legends Podcast. There, the Serbian legend tried to explain the rationale. He feels that it's a western point of view that feels that the situation as bad in Serbia as in other countries.
As per him, all regulations have been followed. In fact, all the government set rules have been adhered to. That's why he was right.
ADVERTISEMENT
Article continues below this ad
Know More – "In Which Part Of The World Is That Authorized"- Kiki Bertens Criticizes Novak Djokovic For Ignoring Social Distancing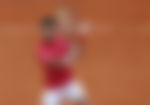 What did Novak Djokovic say?
Novak Djokovic also said that the event was special for him. That's why unnecessary criticism was uncalled for.
"I know there have been some criticisms as well especially coming from the West: 'why do we have a crowd? Why not having social distancing? What is going on and why are they having this kind of event in the midst of a very hard pandemic in the West?"
"But, you know, it's hard to explain to people that the situation is really, really different maybe in America or the UK than it is in Serbia or surrounding countries, and obviously from the day one of the organization of the Adria Tour, [we have been] following the rules and the measures that have been regulated by obviously the government institution and the public health institution."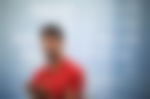 ADVERTISEMENT
Article continues below this ad
Know More – Novak Djokovic In Big Trouble After Attending Event With COVID Positive Basketball Player
"We have never crossed those lines, so we always waited for them to give us a green light whether we could or could not have the crowd, and then we asked them once we could have, how much we could have, whether there was a social distancing or not. So we have been through all those processes and the result of it all is amazing."
If what Novak Djokovic says is correct, then the criticism is indeed unfair. However, a slight degree of social distancing is still required. The pandemic is still pretty strong and might cause many more dangers.
ADVERTISEMENT
Article continues below this ad
Trending Stories