"It's hard to play for long periods of hours": SypherPK Shares Honest Opinions on Fortnite
Published 05/23/2021, 7:38 AM EDT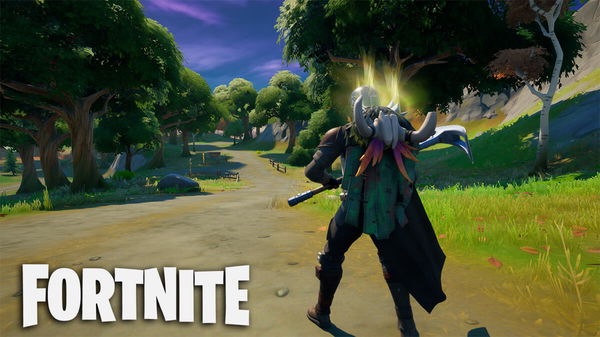 ---
---
Although Fortnite tries to reinvent itself every season, looks like there are still some persistent issues with its gameplay which is making many of its competitive players quit the title in a mass exodus of sorts. One of the earliest games of its kind, Fortnite has been alive as a brand, but as an eSport title, many consider it to be not quite enjoyable anymore, especially in public Solo matches.
ADVERTISEMENT
Article continues below this ad
The whole line of collaborations and crossover events in the game aims at boosting the popularity of Fortnite as a brand, but there have been numerous complaints in the community regarding the state of competitive gameplay.
Fortnite vs Call of Duty Warzone
ADVERTISEMENT
Article continues below this ad
In a recent video, the iconic Fortnite streamer and content creator SypherPK joined the FNCS champion Bugha and discussed his current views regarding the game. The discussion turned into a comparison between the two current Battle Royale behemoths, Fortnite and Call of Duty: Warzone.
Although Sypher mostly streams Fortnite and makes videos on it, fans can often catch him enjoying a good Warzone match "with the boys". In this latest video, he also goes on to say he enjoys WZ more than the pub gameplay of Fortnite.
Further reading: "There's No Streaming Community" – Dr Disrespect Rants About YouTube Lagging Behind Twitch
Sypher says what he has said a lot of times before. The streamer has been voicing his opinions regarding the monotony and lack of action in Fortnite (majorly in the public matches) for quite a while now.
SypherPK talks about his current views regarding Fortnite and Call of Duty Warzone
Epic Games has tried to curb this issue with the addition of NPCs and by assigning random locations for the last circle during matches. However, looks like that has not helped a lot. As Sypher says:
ADVERTISEMENT
Article continues below this ad
"When I go play Warzone it's like non-stop action, even in pubs. And when you win, it kinda feels good, like it's like a grind."
Sypher follows this statement by comparing the situation in Fortnite where even the Arena mode "kinda dies out pretty fast too".
Now, this has been quite a persistent issue for the players. A lot of players lose interest in the game mid-match. Even the complex gameplay nature, which makes it more fun, kind of starts to feel like more work than is worth it. However, Sypher says that he really enjoys the competitive gameplay in Fortnite.
ADVERTISEMENT
Article continues below this ad
He says that even if he is not performing well in the match, it still feels good playing it. Whereas, even if he plays pub matches in order to create content, the matches start to feel pointless after his work is done.
Epic Games has been trying hard to make pub matches more fun over the seasons. With Season 6 nearing an end, all we can do is hope things get better the next season.
Trending Stories