"It's Just Boring" – Stefanos Tsitsipas Comments on Playing Daniil Medvedev
Published 10/13/2019, 1:35 PM EDT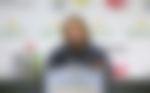 ---
---
On Saturday, Stefanos Tsitsipas encountered his fifth straight defeat at the hands of Daniil Medvedev at Rolex Shanghai Masters 2019. After his back-to-back defeat against the Russian machine, Tsitsipas termed the matches against Medvedev as "boring" and was annoyed after his loss.
ADVERTISEMENT
Article continues below this ad
"Well, I don't mean to be rude at all, actually, at all, but it's just boring. It's boring. It's so boring that — I don't know," he said. "I hate myself, first of all, for putting myself into that kind of situation where I have to play in his own terms and not on my terms. And that's kind of, I don't know, reminding me of my childhood years when I was 12 years old playing inside the court," the Greek lad continued.

Despite is shabby head-2-head record against the 23-year-old Russian, Stefanos Tsitsipas is confident about overcoming the machine, Medvedev. He believes that the chances of defeating Medvedev are more when his get opponent gets hold of the opening set.
ADVERTISEMENT
Article continues below this ad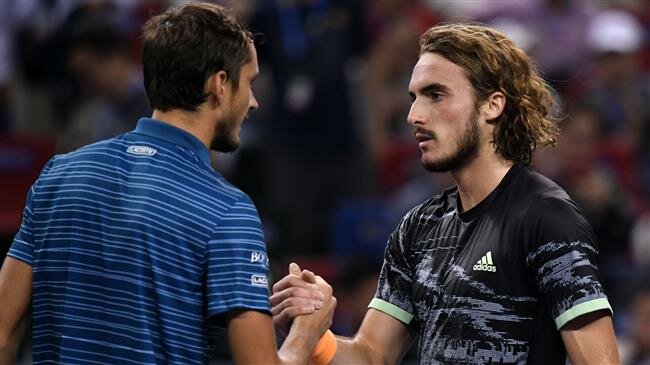 "It was very close, and then — I don't know. Just second serve was a bit, you know — I think once I get the first set from him, chances of beating him are getting higher because he will just keep doing the same thing. He won't change really much. For me, in order to beat him, I just need to get the first set. That's it," Stefanos Tsitsipas explained.
ADVERTISEMENT
Article continues below this ad
On Saturday, World Number seven, Tsitsipas flawed a forehand at 5-all in the season set, he regretted his mistake at that instant and later reflected upon the places where he needs to work upon. "I should concentrate less on the technical side and leave that on the side during the match and be aware more of what's in front of me and not think technically too much," Tsitsipas added.
The Greek typhoon of tennis, Stefanos Tsitsipas dethroned the defending champion and the top-seed, Novak Djokovic in the quarterfinals of Rolex Shanghai Masters 2019. Now, he holds a positive head-2-head record against the Serbian legend.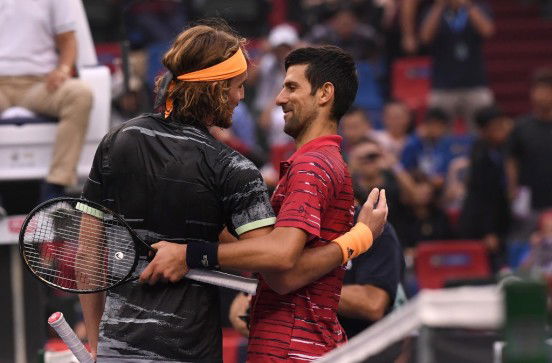 "I don't know if I'm going to be able to beat him the next time or the time after that one, but I know there's going to be a time where I'm going to find opportunities and beat him," Tsitsipas said. "Probably two, three, four, five, six years' time, I don't know, but it's going to come at some point. The chance of opportunity will be somewhere there. As you saw today, it was very close in a tiebreak," he added.
ADVERTISEMENT
Article continues below this ad