"It's Not Fair": English Snooker Star Shaun Murphy Complains After Shocking Loss to 19-Year-Old in UK Snooker Championship
Published 11/25/2021, 8:00 AM EST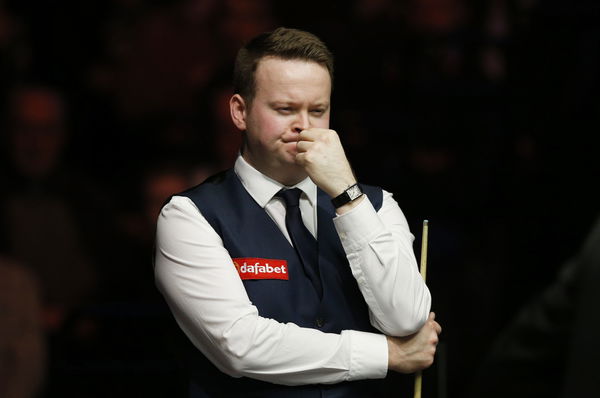 Famous snooker star Shaun Murphy is a dominant force in the sport. As one of the finest, he specializes in straight cue action and long potting. Notably, Murphy has been playing since 1998 and is one of the most experienced players in the sport today.
ADVERTISEMENT
Article continues below this ad
Nicknamed "The Magician", Murphy is the 2005 World Champion. Undoubtedly, an extensive career and an amazing set of accolades speak volumes about his extraordinary talent.
ADVERTISEMENT
Article continues below this ad
Recently, Murphy expressed his disappointment after losing against a younger player in the UK Championship.
Murphy asks to ban amateurs
The 2021 UK Championship is a grand snooker tournament where legendary snooker players go head to head. However, in the UK Championships this year, Shaun Murphy was up against a 19-year-old player named Si Jiahui. Shockingly, Murphy lost in the opening round of the UK Championship, suffering a 6-5 defeat.
 

View this post on Instagram

 
Losing to someone who is younger and has lesser experience than him left Murphy devastated and angry. According to him, fighting a younger player is unfair.
"I am going to sound like a grumpy old man but that young man shouldn't be in the tournament, it's not fair, it's not right," said a frustrated Murphy.
"This is our livelihood. This is our living. We're self-employed individuals and not contracted sportsmen. We don't play for a team. I feel extremely hard done by that I lost to someone who shouldn't even be in the building," he added.
The defeat came as a big shock to Murphy, given Si Jiahui is still an amateur player, having just started his career.
"This is how I earn money"- Shaun Murphy
Shaun Murphy is greatly saddened by his loss against the 19-year-old. He clarified the situation and expressed his feelings on the loss. According to him, young players still have a future ahead and hence, this victory is mere to them.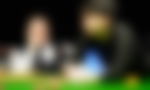 "He played like a man who does not have a care in the world because he does not have a care in the world. I'm not picking on him as a young man, he deserved his victory," said Murphy.
ADVERTISEMENT
Article continues below this ad
Do you agree with Murphy? Should players be restricted to tournaments depending upon their age, regardless of the skill, talent, and caliber they possess?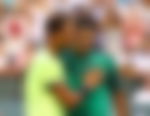 ADVERTISEMENT
Article continues below this ad