'It's Pretty Ballsy'- xQc Issues a 'One of a Kind' Counter Claim Against His DMCA Strike for Streaming Olympics
Published 08/02/2021, 7:13 AM EDT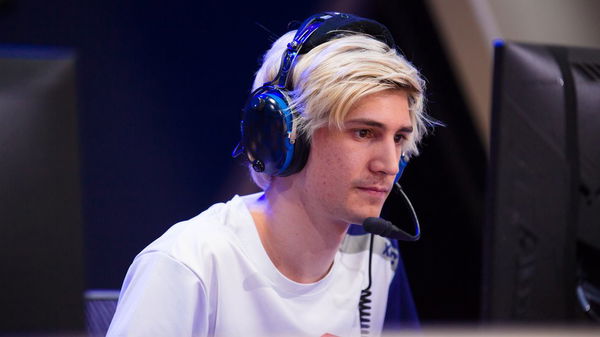 ---
---
xQc has found himself in a lot of trouble over the years with Twitch and the developers of the games he plays all the time. During his time as a professional Overwatch player, Felix had been at loggerheads with the developers at Blizzard because of multiple issues. Along with that, fans know about his infamous bans from the NoPixel GTA RP server for his shenanigans in the game.
ADVERTISEMENT
Article continues below this ad
However, recently, he fell into some trouble with his streaming platform of Twitch after he received a DMCA strike for streaming the Olympics on his channel. It seemed like he would have to live with it, but Felix isn't backing out- he wants to try a risky move to remove this strike from his channel.
ADVERTISEMENT
Article continues below this ad
xQc sends counter claim to the IOC for Twitch DMCA ban
During a recent stream, xQc revealed that he wanted to remove this DMCA ban from his channel. He stated him and his legal counsel has planned to send a counter-claim to the IOC for the dismissal of his strike. Following his return from the ban, Felix has gauged all of his options, and it seems like he wants to go against the organizers of the Olympics.
"We issued what we call a counter-claim, which is pretty ballsy."
xQc later stated the reasoning behind his decision to take a bold move like this. He mentioned that he can stream the Olympics content on his channel because of fair use, which makes IOC's claim useless. He later explained that this counter-claim is his way of fighting back against his DMCA strike.
"This is transformative content, this is fair use, and this is not what you guys claim it is. So we counter claimed it and what that does is that it removes a strike but 'we are fighting back' kind of thing."
When you counter a DMCA, the rights holder's only option is to sue you. As such, Felix is taking on an incredible risk to stand up for what is right here. That said, DO NOT COUNTER your own DMCAs without speaking to an attorney. Even if you are right, it can be VERY costly to win

— Video Game Attorney (@Morrison) August 2, 2021
It might escalate pretty quickly
ADVERTISEMENT
Article continues below this ad
Video Game Attorney recently addressed this issue and noted that he talked to Felix about this. He mentioned that his clients receive a lot of DMCA strikes. however, he rarely advises them to counter-claim it because of the risks. But, he noted that Felix is extremely confident about his decision, and he believes that he might have a chance, making his case a 'one of a kind'.
During the explanation, xQc mentioned that it will be pretty hard to win against an international organization like the IOC. He stated he will probably have to shell out millions if it escalates. Along with that, he also believed that it might get crazy quickly, and the situation might become a hot mess for both parties.
"If this escalates, well it will get crazy and when I'm saying it'll get crazy, it'll get f****** crazy, crazy."
ADVERTISEMENT
Article continues below this ad
It will be interesting to see how these counter-claims from Felix will play out against a global organization. The odds are massively stacked against him, but he is not backing down, and xQc is one of those few streamers who knows how to get out of a hole like this.
WATCH THIS STORY- Call of Duty: Warzone vs Fortnite: Which Is the Better Battle Royale Game?
Trending Stories