The Lifeless Abyss Of The French Open 2020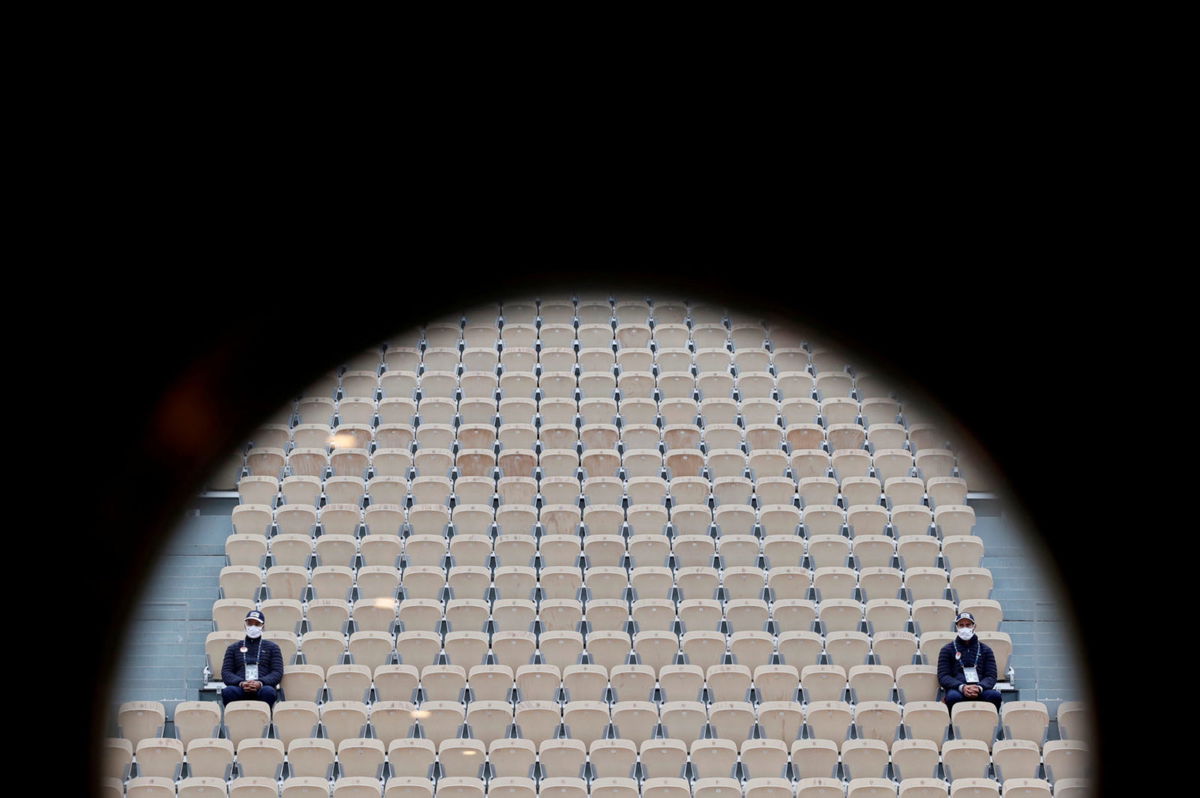 The French Open is usually held during the summertime. Usually in the months of May and June. However, this year the COVID-19 pandemic took over the world. Almost every country issued restrictions and lockdowns were imposed. Like every aspect of life, sports were affected too. There was no action whatsoever in tennis for a long time. The Wimbledon Championship was called off, while French Open 2020 was delayed.
The US Open 2020 was organized by the USTA in the months of August and September. The tournament conducted withing strict regulations marked the return of tennis to the highest order. Even though a number of big names were missing, yet it was successful considering the ongoing situations.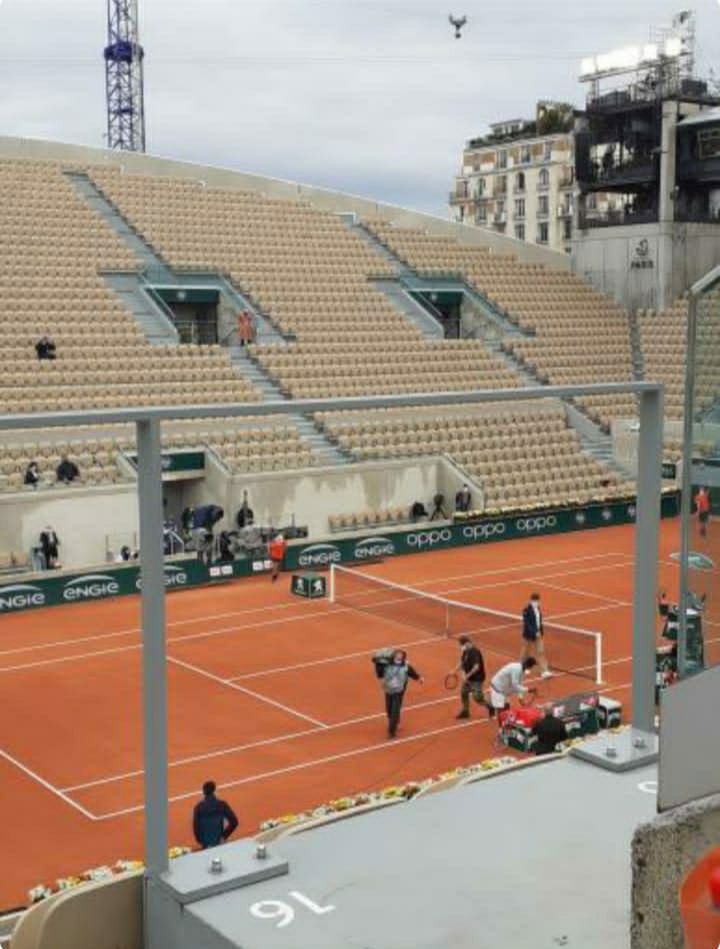 Usually, the US Open takes place after the French Open. Although the pattern had to be changed considerably due to the pandemic crisis. In accordance with the safety protocols, the US Open 2020 was conducted entirely inside closed doors. The audience was not allowed and the tournament missed its usual buzz.
Initially, it was dictated that the French Open 2020 will be opening the gates for the audience. Offering around twenty thousand seats, the French Open was expected to mark the return of normalcy in tennis. However, it was soon ruled out owing to the rising number of COVID-19 cases in France. Ultimately only a meager number of audience is being allowed, that too on selective courts.
"It's so empty", stated one of the fans who were present there.
The giant screen outside the venue hangs like a distant memory. Usually, in normal years, it is crowded with jubilant people from all across the world enjoying the action sipping cold beverages, and enjoying with family and friends. This time the screen lingers alone without the usual flock.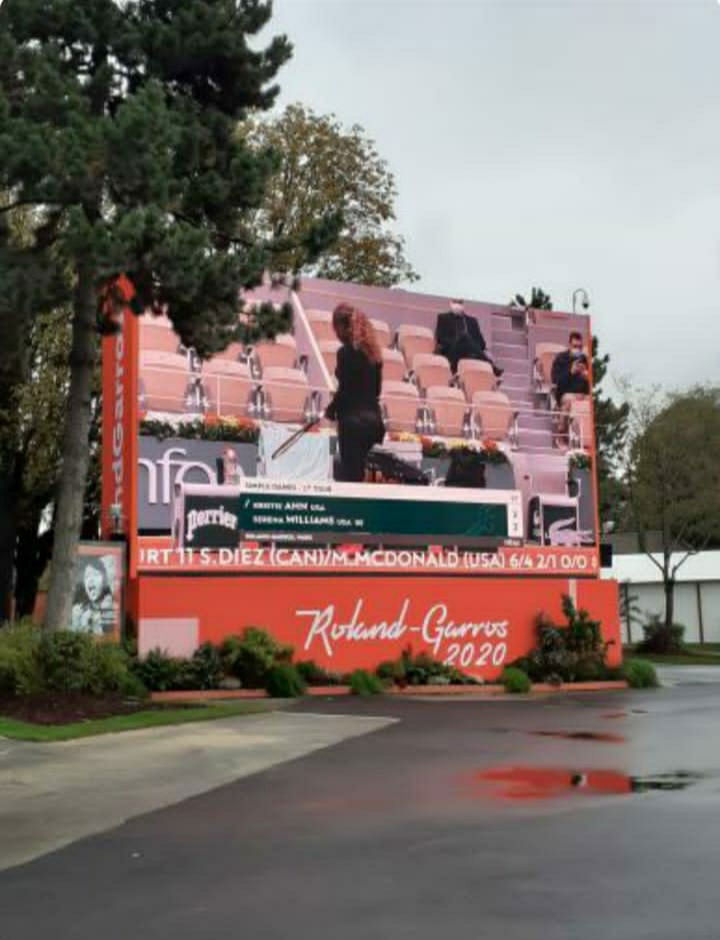 The haunting void of the French Open 2020
The city of love, Paris proves to be a top destination during the summer period. Offering the Eiffel Tower and the gorgeous Seine, Paris turns out to be the attraction of sports enthusiasts due to the French Open.
We get to see a global confluence of culture. People from various parts of the world come together to enjoy Roland Garros. The loud cheer after every great shot and the collective sighs at the end of an upset makes the French Open different from other Grand Slams.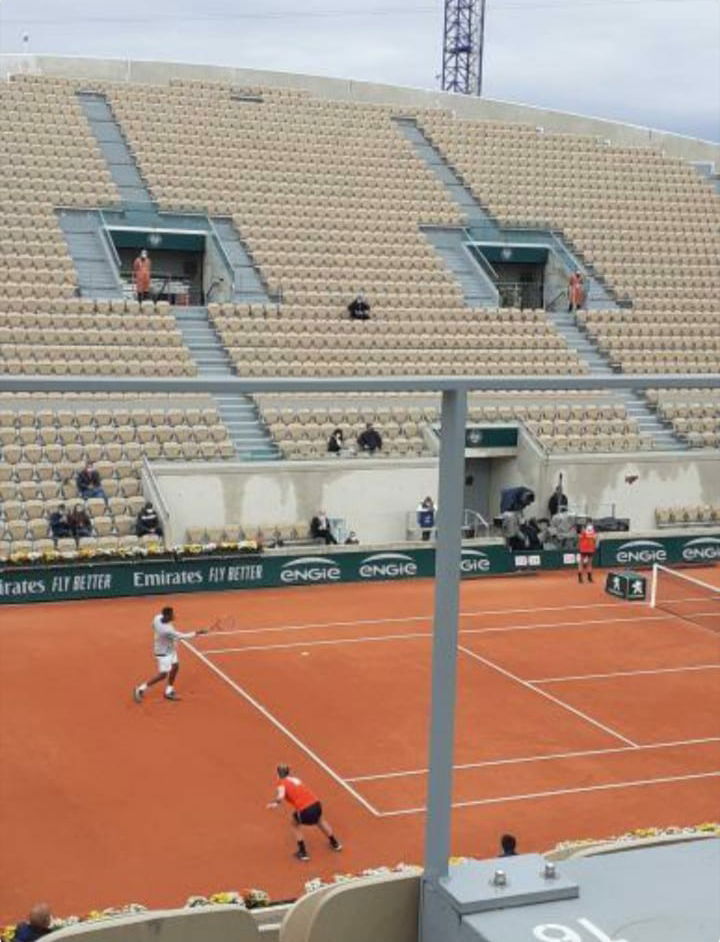 With the absence of the crowd, with the absence of the voices, with the absence of the spirit, the French Open 2020 is experiencing a void never experienced before. Tennis is happening in the court, however, it appears to be lifeless this time.
The pictures are provided by the fan who was fortunate enough to be present there during the second day of action.