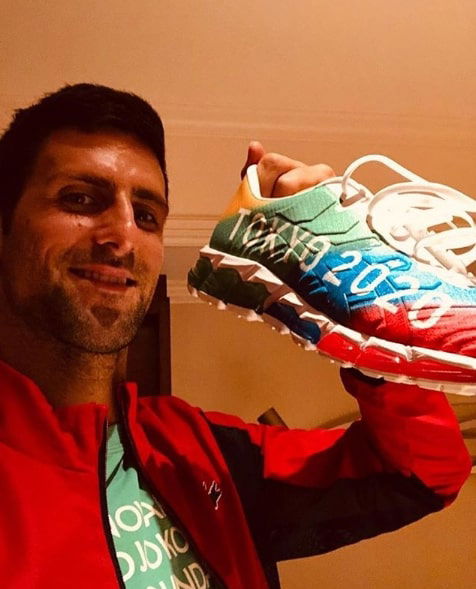 The COVID-19 pandemic has changed most of the well-laid plans in all fields of life, no less the sporting world. Given the dire circumstances the planet is currently in, the International Olympic Committee has postponed the Tokyo Olympics 2020 to the following year. Novak Djokovic, who was in the hunt for his maiden Olympic Gold medal, has expressed his thoughts on the new development.
The IOC and the Japanese government were initially adamant about holding the Tokyo Games as scheduled. This led to a bit of an uproar and backlash from other nations and certain athletes. Understandably so, given the spread of the virus shows no signs of stopping any time soon.
Ultimately, the IOC decided to do the right thing and postpone the Games until next year.
To safeguard the health of the athletes and everyone involved in the Tokyo 2020 Games.

The Tokyo 2020 Olympic and Paralympic Games will now take place no later than summer 2021.

— #Tokyo2020 (@Tokyo2020) March 24, 2020
Novak Djokovic and his Tokyo shoes
Novak Djokovic, who was looking forward to the Olympics but knows it as necessary in the light of the public health issues. He took to social media to let his fans know what he felt about it all.
He even posted a photo he took of himself last year in Japan.
From the looks of it, Novak Djokovic will have to make another pair of customized shoes to read 'Tokyo 2021.'
Djokovic will certainly be disappointed that the Games won't take place this ear anymore. He was in fine fettle since the start of the year having won all the events he played.
A rare missing medal from Novak's cabinet is the Olympic Gold and he was confident of getting his hands on it this time around.
He will now have to wait until the next year to give it his best go for the medal. He had his plans all laid out for the remainder of the season before the ATP tour was suspended.
But I fully expect him to finally manage it and become an Olympic Gold medalist by next year.