"It's Very Expensive And I'm Willing To Spend The Money"-Dana White On UFC's Return In May
Published 04/16/2020, 7:35 AM EDT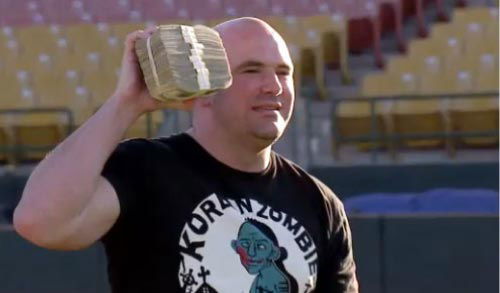 ---
---
Dana White wants to get UFC events back on the road. He is already working on his next event, and has a date for us.
ADVERTISEMENT
Article continues below this ad
Even though UFC 249 was finally official, Dana White, at the very last minute, had to pull the plug on it due to the coronavirus. The pandemic has put a standstill on all major sporting events around the world.
Dana White said, "I was supposed to go this Saturday at Tachi Palace in northern California. I got it done. We could go," when appearing on Kevin Harvick's show on Sirius XM NASCAR Radio. "I was asked to not do the event from my partners [at ESPN], who I respect, so I did it. I gave them the weekend off and I'm actually at the office right now. We're back in here. We're working. I have a date now for May 9."
ADVERTISEMENT
Article continues below this ad
Irrespective of the lockdown, Dana White is adamant. He's already working on it. Dana White said May 9th is when it will happen. He has lined up, for us, 3 title bouts and a lot of top-ranked fighters ready to go.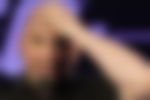 Despite ESPN's shutdown last time, Dana has everything figured out this time around. He said, "Listen, I'm not stopping. I have this thing figured out. The reality is, can it be done? Yes, it can be done. It's just very expensive. It's very expensive and I'm willing to spend the money to do it."
Dana White joins Trump's task force
ADVERTISEMENT
Article continues below this ad
US President Donald Trump's task force includes Dana White. The task force will be responsible for getting America back on track. Reopening major businesses that have shut down in wake of this pandemic is their top priority. Along with Dana White, the heads of the NFL and NBA are a part of the task force as well.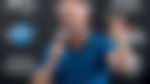 Dana White is all about seizing the moment. He isn't going to wait till he gets a green signal. He's going to make it green for himself. He said, "I don't sit around and wait for somebody to tell me it's time to do this, it's time to do that," White said. "You've got to look ahead at what's happening out there. My commitment is to my employees and to my fighters. I don't want to lay anybody off and I don't want fighters sitting around for a year not being able to make money, but I want everybody to be safe. Instead of hiding from this thing, how do you get out there and figure out how to function yet be safe about it. My biggest problem with this whole thing is misinformation."
ADVERTISEMENT
Article continues below this ad
Dana White is almost certain about the 9th of May. What do you think? Will we have an event this time?