"It's What Champions Do": 7-Time Grand Slam Champion Defends Stefanos Tsitsipas Over Toilet-Break Fiasco at US Open 2021
Published 08/31/2021, 7:30 AM EDT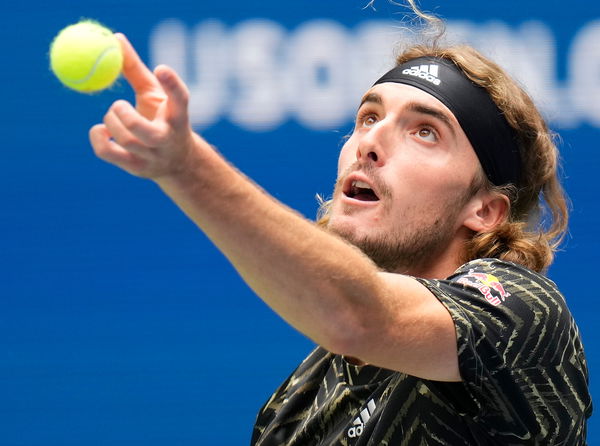 ---
---
Greek tennis star Stefanos Tsitsipas was up against Andy Murray in the opening round match at the US Open 2021. In the end, it was the Greek star who ended up on the winning side. However, the talking point about the match was his breaks during the match, which did disrupt the Brit's momentum. 
ADVERTISEMENT
Article continues below this ad
However, Stefanos Tsitsipas did receive support from former Grand Slam champion, Mats Wilander. He felt different players adjust differently. A particular player may take about a few minutes, whereas in some cases players tend to take longer. He did maintain Andy didn't show any inexperience but did reveal his irritation.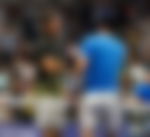 Speaking on this topic, Mats stated, "Tsitsipas does sweat and sweat, so he does need to go and change his shorts, underwear, shirt. I guess some people can do that in seven minutes, some people take a little longer. I don't feel Andy showed inexperience because he has played for so long, but he got irritated, he wasn't moving around, maybe he could have hit a few serves."
ADVERTISEMENT
Article continues below this ad
Stefanos Tsitsipas has his own way of doing things 
Wilander gave examples of players with different characteristics like a Nadal or a Djokovic. He even went further down in history and highlighted the antics of players like McEnroe. In a similar context, Tsitsipas was in the moment.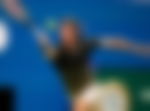 The 57-year-old added, "At the same time, all the top players always have something that stretches the rules, not intentionally, but they go about their business, they are in the moment. Nadal sometimes takes too long, Djokovic takes a few injury timeouts, McEnroe was screaming, Connors did his thing, it's what champions do. Tsitsipas was in the moment. Murray may have been too involved in the moment. I'm not sure it would have made a difference in the end." 
ADVERTISEMENT
Article continues below this ad
After this win, Stefanos has moved into the second round of the US Open. He is considered as one of the candidates to go deep into this event. We wish him the very best for the upcoming matches. 
Watch this story: How Roger Federer, Rafael Nadal, Novak Djokovic, Serena Williams, and Others Travel
ADVERTISEMENT
Article continues below this ad