ItsHafu and HasanAbi Address 'Cancel Culture' After Disguised Toast and Karl Jacobs Fall Victim to It
Published 05/03/2021, 10:29 AM EDT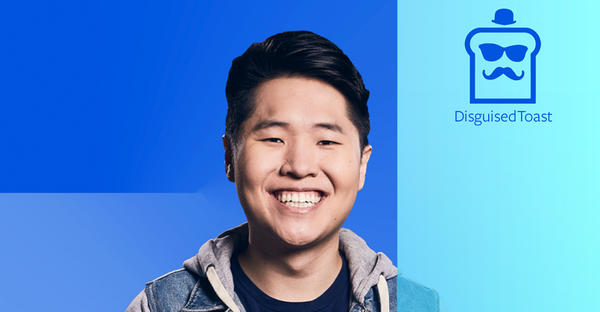 ---
---
Over the past few days, two of Twitch's biggest stars came under scrutiny from woke stans and their cancel culture. Karl Jacobs and Disguised Toast caught a lot of flak from viewers and stans for their controversies. Both apologized for their mistakes, but it looks like many stans aren't ready to accept their apology yet.
ADVERTISEMENT
Article continues below this ad
Many of them have even tried to cancel them on various social media platforms. Over the years, many creators have faced this issue of trying to make others believe them. But cancel culture has prevented people from accepting these creators' apologies. Twitch stars ItsHafu and HasanAbi gave their views on the rise of cancel culture.
ADVERTISEMENT
Article continues below this ad
HasanAbi reacts to stans demanding apologies from Disguised Toast and Karl Jacobs
GTA RP star HasanAbi recently gave his stance on the controversy surrounding Disguised Toast and Karl Jacobs. He revealed that the best way to handle such a situation would be to ignore the people who are demanding apologies. He explained that cancel culture thrives on creators caving in to other people's demands. Along with that, he even suggested that rather than asking for forgiveness, it would be much for streamers to wait it out, because eventually, the people forget about it.
"Just don't f****** talk about it. Don't respond to these people that are like demanding an apology. It will go away. That's the reality."
HasanAbi also explained that content creators shouldn't have to ask for forgiveness for things that don't deserve it. He observed that rather than caving in to the pressure, it would be better for streamers to ignore these comments and continue business as usual.
"The thing is, if you don't f****** apologize for it, especially if it does not deserve an apology, then just don't f****** apologize, literally just keep going."
ItsHafu believes that there isn't any ill intent behind these jokes
ADVERTISEMENT
Article continues below this ad
Disguised Toast fell into a lot of trouble after fans slammed him for making jokes that 'cross the line'. Twitch star ItsHafu acknowledged that sometimes jokes can go too far. She even stated that there are certain topics or issues that she can't make fun of. But, along with that, ItsHafu pointed out that many people think these creators banter with the intention of hurting a certain community. She wanted stans and viewers to know that in the end, streamers make these quips to entertain and make people laugh, not hurt them.
"There are things that have traumatized me in the past, and some things are too sensitive for me to joke about. But I can't expect the entire world to not ever joke about anything."
It's a very slippery slope for a lot of creators because of the imaginary line between a joke or a crude comment. Some people believe that there's some sort of ill intent and wished creators apologize for these comments. But following an apology, many of them don't accept it, because they believe they don't deserve it. Fans have different views about this situation, and it will continue to be a source of debate for a long while.
ADVERTISEMENT
Article continues below this ad